Trial of Franck Ribery and Karim Benzema begins in Paris
The trial of Franck Ribery and Karim Benzema on charges of soliciting an underage prostitute has started in Paris.
Last Updated: 20/01/14 9:54pm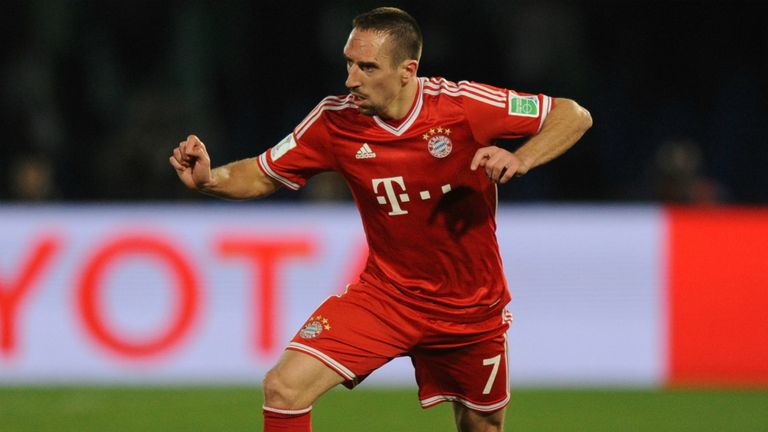 The two players face potential prison terms of up to three years and a 45,000-euro fine each if convicted.
Neither Real Madrid striker Benzema or Bayern Munich star Ribery will be attending the four-day hearing.
Ribery admits paying Zahia Dehar for sex in 2008 and 2009 when she was aged 16 and 17. Benzema however denies having any sexual relations with Dehar. Paying for sex is not illegal in France - but paying for sex with someone under the age of 18 is.
Lawyers for both players said their clients would not attend any of the trial, which ends on Thursday.
Zahia Dehar, now 21, says Ribery flew her to Munich as a birthday present to himself in 2009 when she was under 18. She says she lied to the players and told them she was an adult.
Ribery's lawyer, Carlo Alberto Brusa, opened by insisting there should be no trial at all.
"We have a truncated trial. On one hand the civil party (Dehar) who was, let's say, at the time the victim, who is no longer the victim and no longer considers herself one and therefore she is out of the trial.
"On the other hand, I remind you that the prosecutor has recommended that the case be dismissed. By consequence, today, we have a trial without accusations."
Ribery is alleged to have had sex with Dehar three times including at the home of Kamel Ramdani, 39, one of several people who are on trial after a probe into a suspected network of prostitutes operating out of a nightclub called 'Zaman Café' on Paris' Champs-Elysees first opened in 2010.
"As far as I'm concerned, I will do everything possible so that France and a leading football player will be cleared of everything," Brusa said.
Although Ribery has admitted to having sex with Dehar, he claims he did not pay her and that he did not know that she was either a prostitute or a minor at the time.
Benzema has denied all the allegations. The 26-year-old Benzema is alleged to have paid 500 euros to have sex with Dehar in May 2008 - the night he won the French player of the year award playing for his former club Lyon. At the time Dehar was 16.
Benzema's lawyer Sylvain Cormier said: "From the outset, Karim Benzema has said that nothing happened on May 11, 2008. We are going to try to demonstrate that this is the truth and even prove it, and I hope that we are cleared - cleared outright, not just on the benefit of the doubt or on a technicality."
Prostitution is legal in France, but prostitutes must be over 18.