Bundesliga: Dortmund general manager worried over Bayern Munich share sale
Hans-Joachim Watzke fears Bayern Munich may disappear over the horizon after raising 110 million euros in a share sale.
Last Updated: 12/02/14 11:13am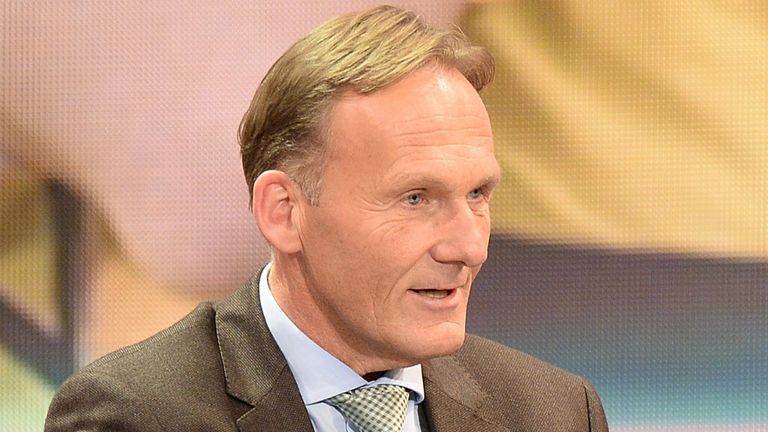 German insurance giant Allianz, who already sponsor Bayern's stadium, purchased an 8.33% stake in the club, becoming an equal partner with Adidas and Audi.
The injection of fresh funds will take Bayern even further away from the competition, says Watzke, whose side have come closest to breaking the Bavarian club's dominance of German football in recent years.
"This development was predictable," he said. "They've been negotiating with Allianz for a long time and I can only congratulate them on the deal, but the gulf to the rest of the Bundesliga is obviously going to grow further because of it."
By striking the deal with Allianz, Bayern are still adhering not only to league rules which prevent private investors from owning more than 49% of a club, but also to their own more stringent regulations which dictate that only 25% of the club can belong to outside investors.
Allianz, Adidas and Audi now share that 25% equally between them.
Bayern - the current Champions League, DFB-Pokal, UEFA Supercup, World Club Cup and Bundesliga holders - sit 13 points clear at the top of the table.