Transfer news: Philipp Lahm warns Toni Kroos off Bayern Munich exit
Philipp Lahm has warned Toni Kroos off a move away from Bayern Munich, claiming there is no way of stepping up.
Last Updated: 14/02/14 4:08pm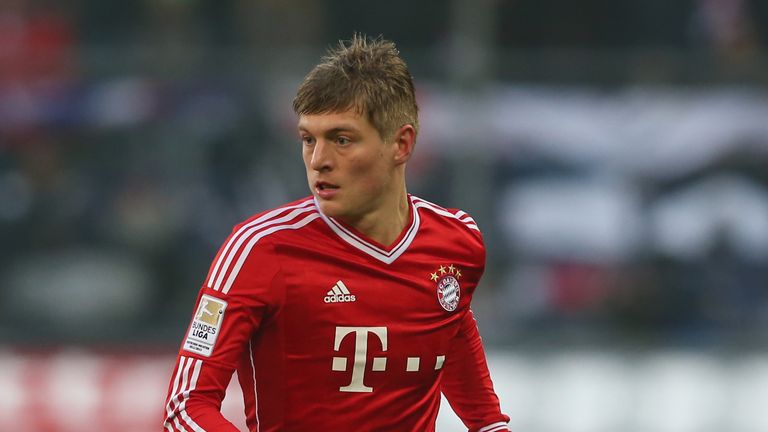 Lahm considers Bayern, who landed an historic Treble last season, to be the best side in world football at the present time.
As the current holders of the Bundesliga, German Cup and UEFA Champions League crowns, it is difficult to argue against him - especially as they now have former Barcelona boss Pep Guardiola at their helm.
There will, however, always be the temptation to move on for any player who feels undervalued.
Kroos has not figured as prominently as he would have liked this season and was strongly linked with a switch to Manchester United during the January transfer window.
No deal was struck, but the Red Devils are expected to step up their interest once a summer rebuilding project is put in motion.
Lahm appreciates that such talk will inevitably turn heads, but he has urged Kroos to consider all of his options before making a big career call.
The Germany international told Sport Bild: "It is normal that one explores their position and negotiate.
"But if you currently play for Bayern there are few alternatives, if any.
"It is, in my eyes, an absolute privilege to play here because the team simply has the mentality to win.
"Many players want to come to Bavaria, so you have to think carefully about whether you leave a club like this at the moment."