Champions League: Pep Guardiola proud of Bayern Munich display after finishing off Arsenal
Pep Guardiola felt Bayern Munich were good value for their 3-1 aggregate victory over Arsenal.
Last Updated: 12/03/14 7:54am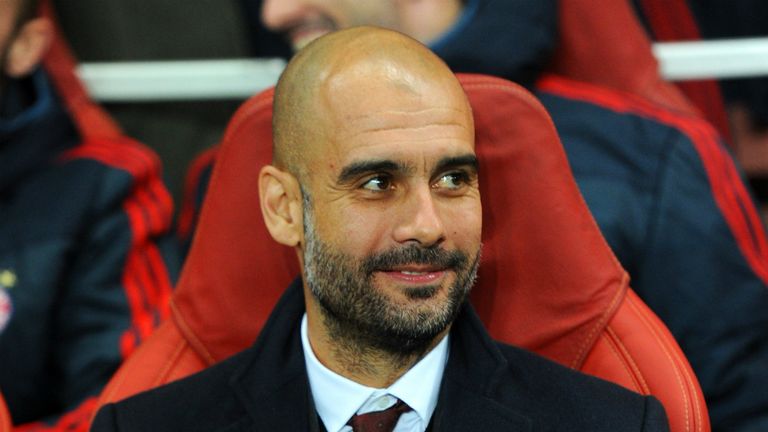 Bayern held a commanding 2-0 lead from the first leg at Emirates Stadium and finished the job on home soil with a 1-1 draw on Tuesday night.
Bastian Schweinsteiger struck in the 55th minute for Bayern and they held on with few alarms, even after Lukas Podolski netted for Arsenal.
Guardiola was proud of the way his players kept the Gunners at bay to seal what he felt was a well-deserved aggregate win.
"The players were very intelligent, the way we played. We wanted to control the game," he said.
"In the first half we only had one chance but we didn't give them any chances, so we played very well in that aspect and we wanted to put a bit more pressure up front.
"Our goal was very good. We then conceded a goal that wasn't so good, we had a few problems for about 15 minutes but we didn't have any big problems in the game.
"We deserve this qualification for the next round."
Wenger, who described Arjen Robben as a 'good diver' after the Dutchman won his second penalty of the tie in the closing stages, did not appear to shake hands with Guardiola following the final whistle.
However, the Spanish former Barcelona manager insisted there was no bad blood between the pair.
He said: "No problem. As a trainer I respect everything about the opponents."