Champions League: Bayern Munich coach Pep Guardiola relates to David Moyes
Bayern Munich coach Pep Guardiola has offered words of empathy to United counterpart David Moyes.
Last Updated: 09/04/14 6:39pm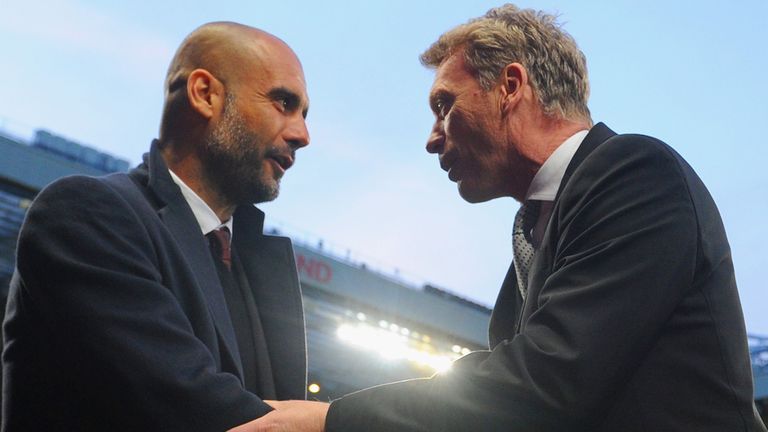 With the tie locked at 1-1, Guardiola has analysed the similarities between the two managers in filling vacancies left by hugely successful managers - Jupp Heynckes at Bayern and Sir Alex Ferguson at United.
The Spaniard said of the struggling Scot's predicament: "Neither job is easy. Replacing Sir Alex Ferguson after 24 or 25 years is not simple for the mentality and the people.
"Personally, I can't be better than Jupp because he won everything - all the titles and the records. I can only equalise.
"From the beginning, it was not my focus. It's really not my focus. It's a big mess when we don't win titles and it's a normal success when we win titles.
"I just want to convince my players of my ideas about football and learn about them. The players teach you how to move forward, day by day as you work with them.
"We did so well in the Bundesliga. It's never easy to win. We worked hard from the beginning and now we have the challenge to go through in the Champions League."