Bundesliga: Pep Guardiola's Bayern Munich team selections backed by Matthias Sammer
Bayern Munich's director of sport Matthias Sammer has defended Pep Guardiola from criticism over his rotation policy.
Last Updated: 14/04/14 1:18pm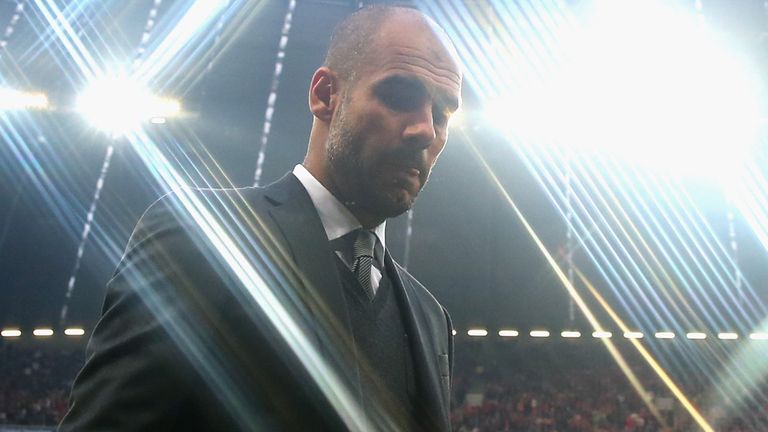 Bayern have not won in the league since wrapping up the title with a record seven games to go last month.
It is the longest spell they have gone without a win since 2010 and Guardiola's chopping and changing has been made out by many to be the reason for their recent dip in league form.
"We rotated a lot even before we won the title," Sammer told Sky. "It has nothing to do with rotation.
"We have to consider the consequences of overburdening the players and I think it's fantastic that Bayern give younger players the chance to play.
"Maybe what we got wrong was saying that the Bundesliga was done and dusted, that we didn't care about it anymore, but you have always got to remain in a rhythm psychologically."
After going down 3-0 at home to Borussia Dortmund on Saturday, that could well be easier said than done with the many changes in previous weeks seemingly unsettling last season's treble winners, who nevertheless remain on course for similar success this season.
Sammer does not expect their form in the Champions League and DFB-Pokal to suffer, though.
"What matters is how we deal with this amazing situation and put the Bundesliga to one side," Sammer said.
"It's going to be important that the players assume their responsibility again. We've got to get back to what made us so strong and not be afraid of some constructive criticism."
Bayern host Kaiserslautern in the semi-final of the DFB-Pokal on Wednesday before meeting Real Madrid in the following two weeks for a place in what could be a fourth Champions League final in five years.