Pep Guardiola insists Bayern Munich will decide his future
Pep Guardiola has admitted Bayern Munich will decide his future after insisting he will not change his style of play.
Last Updated: 02/05/14 2:53pm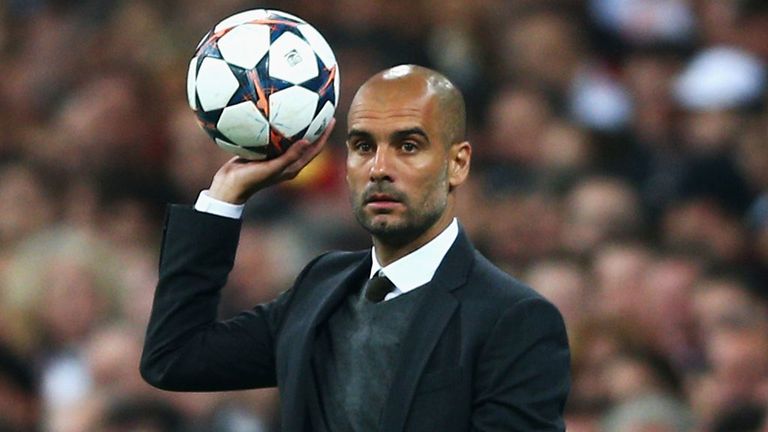 Guardiola's position at Bayern has come under scrutiny after their 4-0 humbling at the hands of Real Madrid in the second leg of their UEFA Champions League semi-final in midweek.
The Spaniard has also been criticised for his possession-based style of play with Real punishing Bayern by playing on the counter-attack at the Allianz Arena.
Guardiola has hit back at criticism and vowed not to change his approach on how to play the game.
He said: "I have my own philosophy and we will use my philosophy against Hamburg, against Stuttgart, in the DFB-Pokal final and next year.
"I cannot be Bayern coach if I have to say things I don't agree with. That would be bad for the club and for the players, who are intelligent. They wouldn't trust me if I wasn't true to myself.
"It's up to the club to decide whether I'm the right coach for this club. That's not up to me.
"The team must play according to the ideas of the coach. I am convinced that is the only solution for the club.
"I didn't come here to change German football culture any more than that of Bayern. But when I speak to my players on a daily basis I can't talk about ideas in which I don't believe."