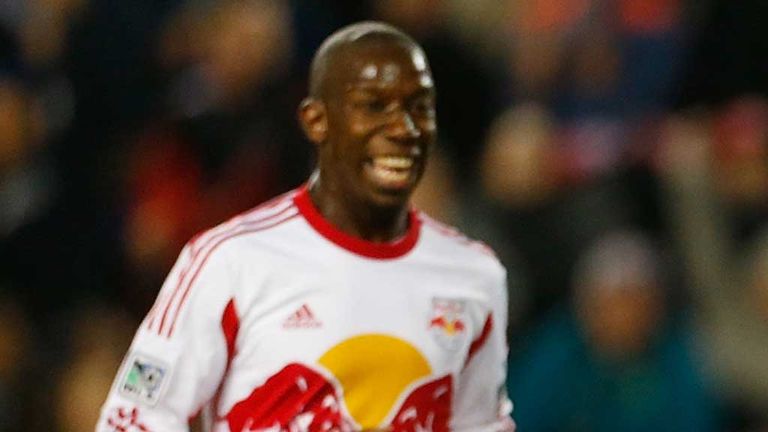 Bradley Wright-Phillips and Landon Donovan, who was controversially omitted from the US World Cup squad, both scored as the MLS All-Stars defeat Bundesliga champions Bayern Munich 2-1 in Portland, Oregon on Wednesday.
Former Charlton forward Wright-Phillips, MLS' current golden boot leader with 18 goals, took a knocked down pass from Erick Torres before firing a shot past goalkeeper Tom Starke in the 51st minute after Robert Lewandowski's eighth-minute strike had put the All-Stars behind.
MLS' all-time top scorer Donovan then put the All-Stars ahead in the 70th minute as he took down a long ball from Diego Valeri before slotting it past World Cup-winner Manuel Neuer to celebrate his record 14th All-Star selection.
Donovan told media after the game: "Certainly I've scored more meaningful goals but it was a lot of fun.
"I'm proud to be a part of this league. For many years, those of us that were in this league were sort of looked down upon, for staying here and playing here.
"This was a big moment for our league. We understand that the game doesn't count for anything. We know Bayern are in their pre-season and their best players didn't play.
"But they were still competitive and those guys wanted to win just like we did. And any time you can get a result against a team like that, it's good no matter what the circumstances."
Bayern Munich manager Pep Guardiola, who looked frustrated at times by the All-Stars' physical style of play, congratulated the team - and also added that the match provided a good test for his players.
"Congratulations to MLS for this victory," he said.
''I expect they (MLS) are going to invite us next year to make the revenge and I'm going to prepare a little bit better. Now we will be sure what's going on, so we'll prepare much better. Then we'll do it. I hope our invitation is coming."