Bundesliga: Bayern Munich will now search for a new defender following Javi Martinez injury
Last Updated: 16/08/14 1:13pm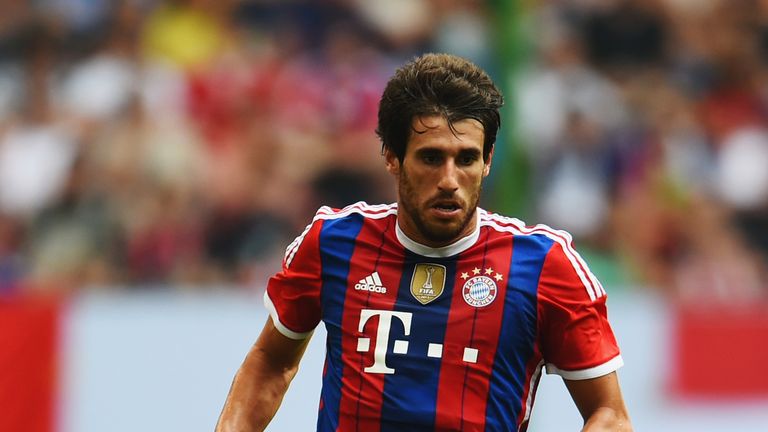 Bayern Munich are to scour the market for a new defender following the injury to Javi Martinez in the German Supercup.
The Spaniard tore his anterior cruciate ligament after clashing with Borussia Dortmund's Marcel Schmelzer in the game won 2-0 by the Westphalians.
Bayern had previously said they would be signing no more players this summer, but with Martinez ruled out for six months, they have reassessed that.
"We can all see that we now have to do something," said the club's technical director Michael Reschke to Sport1. "We're going to make some considerations."
Martinez had cemented his place in the Bayern team last season and was expected to play at the heart of the defence this season having been used in a defensive midfield role last season.
His loss is therefore a major blow to the back-to-back double winners.
"There has only been one sad moment since I joined Bayern and that was Javi's injury," added Reschke.
"We knew right away in the stands that something bad had happened. It's more than just sympathy for him, we're all completely numbed.
"Javier is a great lad and it's really sad what has happened."