Ballack in Aussie link
Michael Ballack could be set for a move to Australia after reports suggested he is interested in a move to Western Sydney Wanderers
By Edwin Chong
Last Updated: 19/09/12 4:30pm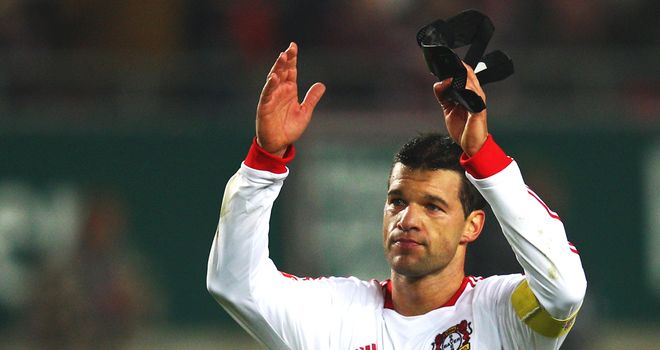 Michael Ballack could be the next high-profile name to head to Australia after reports suggested he is interested in a move to Western Sydney Wanderers.
The former Germany captain would complete an amazing week for the A-League following Sydney FC's unveiling of Alessandro Del Piero two days ago and Emile Heskey set to join Newcastle Jets.
No official contracts talks have taken place between Ballack and Western Sydney's representatives but this is expected to change later this week.
The 35 year-old currently has offers from the Middle East on the table and is approaching this move with care so not as to jeopardise his chances elsewhere.
However, Western Sydney refused to comment on the speculation which would see Ballack playing in the A-League for at least one season.
"A-League clubs talk to lots of player agents about lots of different players," club chairman Lyall Gorman told The Daily Telegraph.
"We don't provide a running commentary on these talks and we won't offer confirmations or denials every time a rumour surfaces."
Ballack is currently available on a free transfer after leaving Bayer Leverkusen in the summer.