Fortuna Dusseldorf fuming as Sebastian Boenisch signs for Bayer Leverkusen
Fortuna Dusseldorf have reacted with anger after Bayer Leverkusen announced the signing of Sebastian Boenisch.
By Thomas Zocher
Last Updated: 05/11/12 3:17pm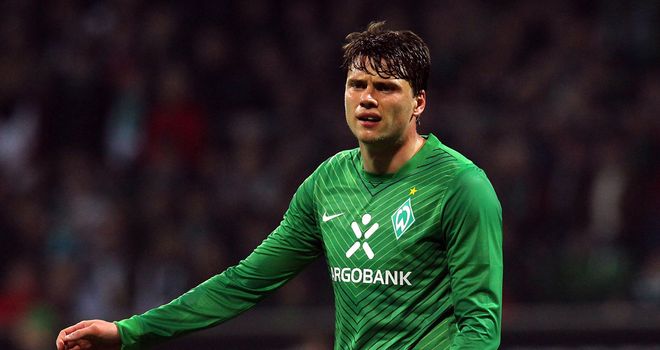 The Poland international full-back has been a free agent since leaving Werder Bremen in the summer.
He had attracted attention from Britain with both Stoke City and Celtic casting their eye over him.
Fortuna chief executive Paul Jager said: "This is a very crappy job of (Sebastian) Boenisch. That gives a very deep insight on his character and his dealings.
"He was in training with our first-team since Tuesday. And he signed for the club we are facing on match-day a few days later. This is absolutely disgusting!"
Dusseldorf manager Norbert Meier added: "I am disappointed, I have to say. But I have faith in him (Sebastian Boenisch) keeping it clean and fair."
Bayer were happy to have finalised a move for the 25-year-old, as Leverkusen executive Wolfgang Holzhauser told their official website: "Sebastian Boenisch is an experienced player, he is used to Bundesliga 1 and will be able to help us straight way.
"After the injuries to Michal Kadlec and Daniel Schwaab we had a shortage on the full-back positions."