Sascha Lewandowski livid with lacklustre Bayer Leverkusen
Bayer Leverkusen joint coach Sascha Lewandowski was anything but satisfied with his side's display against Rapid Vienna.
Last Updated: 09/11/12 11:25am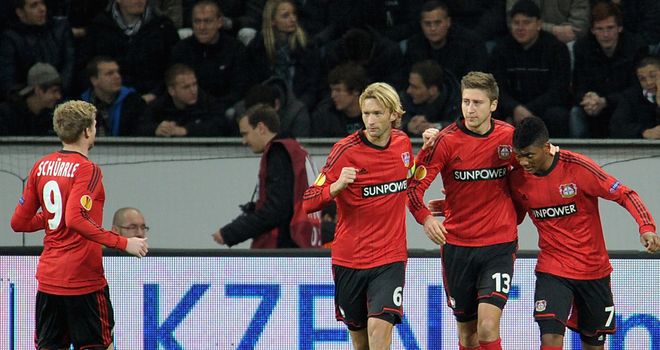 An early goal from Jens Hegeler, coming after a 4-0 win in Vienna a fortnight ago, led to Leverkusen taking the game a little too easily for Lewandowski's liking.
"The early goal was poisonous for us," he said. "Our performance was anything but good up to half time.
"The only positive is that we reacted and had a good 25 minutes after the restart, but we know that the way we played would not be good enough for the Bundesliga and is not up to the standards we demand.
"The lads did not do more than the bare minimum."
However, Lewandowski showed understanding for a sub-standard performance coming towards the end of an intense period of games which has seen the club in action on average every three days.
"I think the players are clever enough to know that today's game was not a benchmark for us," he added at a press conference.
Andre Schurrle and Manuel Friedrich added second-half goals for Leverkusen, who return to Bundesliga action on Sunday with a trip to Wolfsburg.