Stefan Kiessling 'very happy' at Bayer Leverkusen
Stefan Kiessling has insisted that he is "very happy" at Bayer Leverkusen and does not want to leave the German club.
By Thomas Zocher
Last Updated: 28/11/12 7:50pm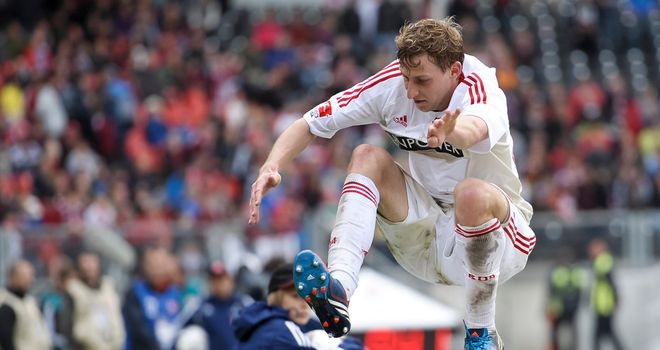 Kiessling, who joined the Bundesliga club in 2006, is one of the more important players in Sami Hyypia's set-up.
The 28-year-old's current contract with Bayer runs out in June 2015 and he is keen to carry on playing for them for the rest of his career.
"I am very happy at Leverkusen," he told Express. "I am a regular in the team.
"I met my wife in Leverkusen, settled down to family life and built a house. I love the city. I really enjoy being at Leverkusen and I am able to imagine retiring from the game at Bayer Leverkusen one day.
"I do not need to move to another club. It's great here; there is no point in moving on."