Bundesliga: Borussia Dortmund coach Jurgen Klopp excited for rest of season
Attention switches from Pep Guardiola to the current season when the Bundesliuga restarts on Friday night.
Last Updated: 18/01/13 7:30am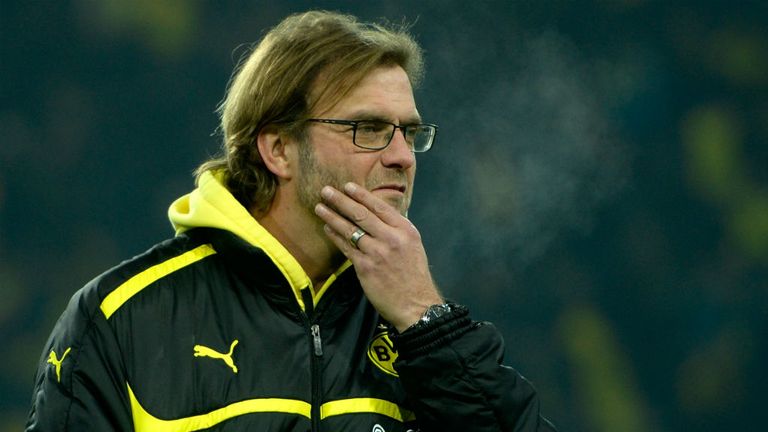 Guardiola's appointment as the new coach of Bayern Munich from July, coming two days before the restart of the season after a five-week winter break, has shifted the attention away from the final four months of the current campaign somewhat.
Yet business gets back to normal from Friday night when Schalke host Hannover in the first Bundesliga match of 2013.
It promises to be a scramble for places in Europe next season behind a side which Guardiola seems certain to inherit as the defending Bundesliga champions.
That does not mean the next four months are going to be boring, even if Bayern do march to the title.
"It was no different really in the past two seasons," said Borussia Dortmund coach Jurgen Klopp, whose own side were the ones taking all the plaudits in the last two years.
"We all enjoyed the Bundesliga all the same. There are too many things which still promise to be very exciting.
"The league in itself is so exciting because it is so even. The battle for places in Europe is particularly tight.
"Right down to ninth, everybody still has it all to play for and that makes it very exciting, and there is a great deal at stake for the clubs."
Klopp, who says Bayern can only throw the title away this year, has set his own sights on finishing runners up.
"We can still look forward to the second half of the season, even if we only have the goal of finishing second," Klopp told the Die Welt newspaper.
The defending champions travel to Werder Bremen on Saturday evening, by which time their deficit on Bayern could have grown to 15 points should the champions win their Bavarian battle with Greuther Furth.
Second-placed Bayer Leverkusen are the only side with an outside chance of catching Bayern and they begin the year with a home game against Eintracht Frankfurt, who beat them on the opening day of the season.
Elsewhere, new coaches begin work for Hoffenheim, Wolfsburg and Nurnberg against Borussia Monchengladbach, Stuttgart and Hamburg respectively.
Surprise packages Mainz and Freiburg meet on Saturday, while the final game of the first weekend of Bundesliga action in 2013 pits Fortuna Dusseldorf against Augsburg.