Bundesliga: Bayer Leverkusen striker Stefan Kiessling won't lay blame on Sidney Sam
Bayer Leverkusen's Stefan Kiessling insists there are no hard feelings towards team-mate Sidney Sam.
Last Updated: 05/05/13 12:20pm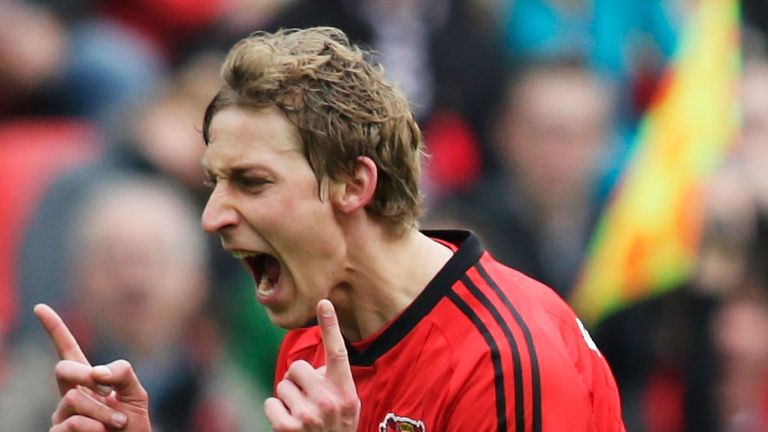 Leverkusen won the game 2-0 but, having been successful from the spot once, Kiessling was looking to score his second of the game when he was brought down in the penalty area once more.
It would have been the chance for him to become the Bundesliga's leading scorer, having already set a new club record for goals in a season with his 23rd strike, but Sam stole the ball off him before hitting the post.
"He has apologised to me," said Kiessling.
"Of course I wanted to take it myself, but that's all secondary anyway, I'm a sportsman."
Sam is likely to get away without any punishment from his club since Leverkusen held on to the points to qualify for the Champions League with two games to spare.
"This is an amazing achievement," said the club's director of sport Rudi Voller.
"It was not to be expected before the season.
"It is not something a club like Bayer Leverkusen can take for granted with the likes of Schalke, Wolfsburg and Hamburg, to name but a few, all behind us."
"We have deserved it too," added Kiessling.
"To be the first team behind the two best sides is fantastic and we can be really proud of it."