Transfer news: Andre Schurrle's Chelsea deal not yet agreed, says Rudi Voller
Bayer Leverkusen general manager Rudi Voller has denied that he has concluded a deal with Chelsea for Andre Schurrle.
By Thomas Zocher
Last Updated: 06/06/13 10:22am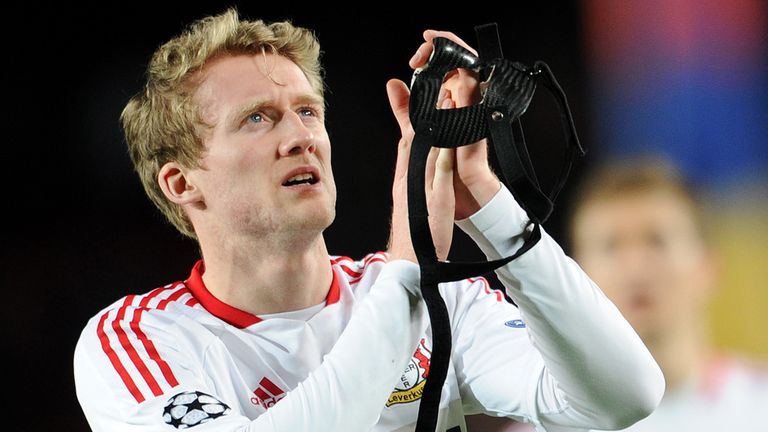 Voller met with Mourinho before the testimonial match for Michael Ballack at Leipzig, and reports in Germany claimed a deal was finally complete.
Chelsea first moved for Schurrle last season, but despite the player agreeing terms - the deal has not been finalised as the clubs have yet to agree on the terms.
Voller says no agreement is in place, but they remain hopeful a deal will be done.
Voller told Deutsche Presseagentur: "I cannot confirm a transfer agreement.
"Definitely, we have been in touch about it and we (Voller and Mourinho) have talked to each other about it. But there is nothing to reveal.
"There is interest in the services of Andre Schurrle from Chelsea FC, but we will have to keep on waiting the progress of those next few days."
Leverkusen had insisted that they wanted Chelsea's Kevin de Bruyne on loan as part of the deal, but the Belgian is seemingly not keen on the arrangement - with other clubs such as Borussia Dortmund interested in his services.
Reports in Germany claim that Leverkusen have turned their attention Son Heung-Min to replace Schurrle.