Champions League: Stefan Kiessling believes Bayer Leverkusen can beat Manchester United
Bayer Leverkusen's Stefan Kiessling believes his side have convinced themselves they can beat Manchester United.
Last Updated: 26/11/13 3:39pm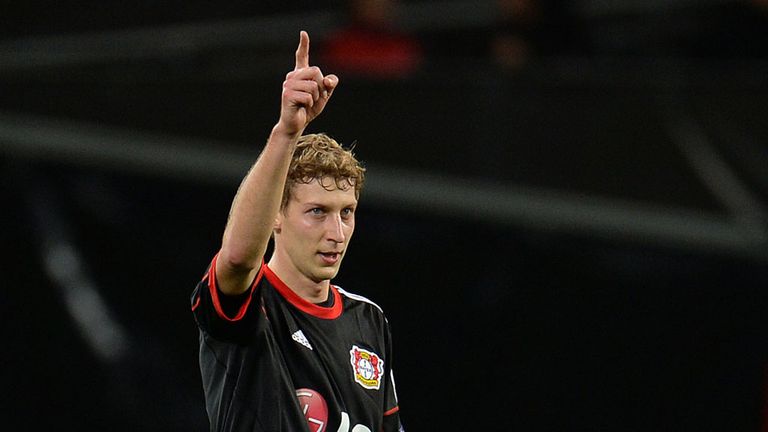 The German outfit left Old Trafford with regrets in September, when they lost 4-2 to David Moyes' men.
Coach Sami Hyypia felt Leverkusen were too tentative and nervous of their surroundings, and failed to reach the standard he knows they are capable of.
Leverkusen have gone on to prove the wisdom of Hyypia's words since.
They currently sit second in the Bundesliga table, are a point adrift of United in the Champions League, and know victory on Wednesday would take them into the last 16 with a game to spare.
On home soil they have been particularly impressive, failing to win only against Bayern Munich, who escaped with a draw.
So, with United's faltering start continuing at Cardiff on Sunday, Kiessling is looking ahead with optimism.
"The first time we played them, we showed Manchester United too much respect and were very anxious," said Kiessling, who has scored 12 goals in all competitions this term but has already written off his chances of making Germany's World Cup squad next summer.
"Since then we have played a lot of good games and achieved some excellent results.
"At home we are a real force and, don't forget, this is not only an important game for us, it is for them as well."