Bayern Munich refuse to comment on Robert Lewandowski until he joins them
Bayern Munich will no longer be commenting on Robert Lewandowski until the Poland striker joins them in the summer.
Last Updated: 06/01/14 2:14pm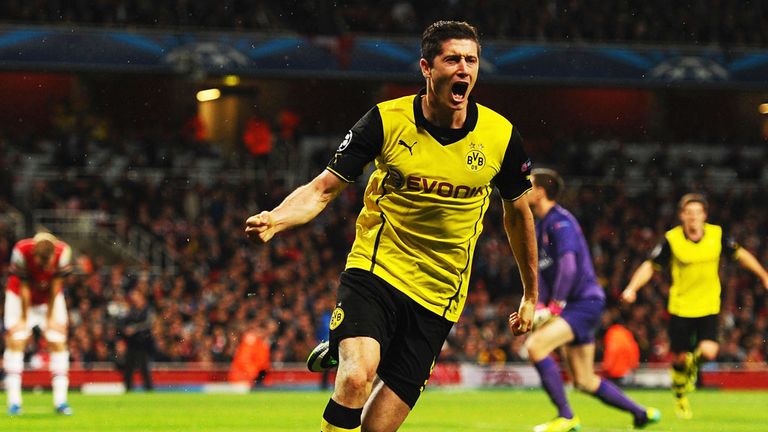 The Borussia Dortmund star signed a five-year contract with Bayern on Saturday, but he remains a Dortmund player until his current deal with expires at the end of June, and he will be treated as such by Bayern.
"Lewandowski is a player for next season," said coach Pep Guardiola at a press conference. "I can talk about him next season."
The club's director of sport Matthias Sammer was even firmer in his dismissal of the issue for the next six months.
"It's a big transfer for Bayern and we're delighted that it's come off, but we all agree that enough has been said about it," Sammer said on his club's website.
"Robert Lewandowski is a Borussia Dortmund player and he should now concentrate on his current club.
"I'm no longer going to say anything on the issue either. Robert Lewandowski only becomes a subject of discussion at Bayern Munich from next summer."
Until then, the only talk will be of winning more titles to add to the five they claimed in 2013.
"The message is pretty simple; of our first eight games, six of them are away," he said.
"We're going to have to get on track quickly, both physically and psychologically."
Bayern are currently spending 10 days in Qatar in preparation for the second half of the Bundesliga campaign and their UEFA Champions League clash with Arsenal next month.