Bundesliga: New coach Roger Schmidt vows to excite Bayer Leverkusen fans
Last Updated: 30/06/14 2:29pm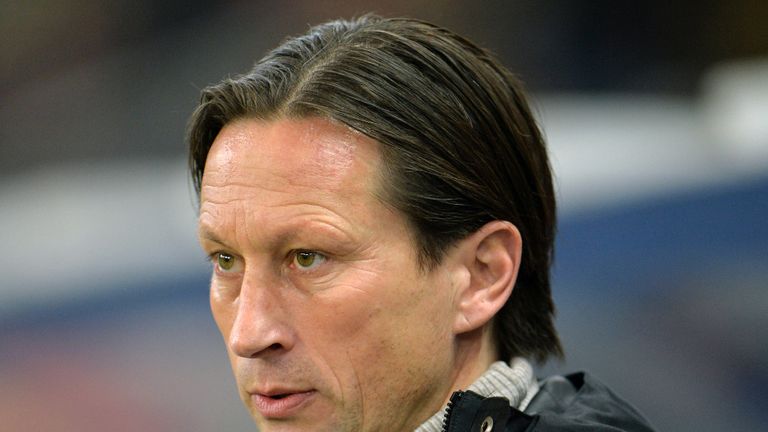 New Bayer Leverkusen coach Roger Schmidt has promised fans an exciting brand of football as he embarks on his first coaching role in the Bundesliga.
The former Paderborn and Red Bull Salzburg coach replaces Sascha Lewandowski, who successfully guided the club to a fourth-placed finish last season after Sami Hyypia was relieved of his duties.
Schmidt successfully led Salzburg to the Austrian title last season and was hand-picked by Leverkusen as the man they wanted to lead their club at home and in Europe next season, and he arrived full of enthusiasm on Monday.
"I'm delighted that things are finally getting started and that I am here," said Schmidt at the first day of pre-season training.
"I feel I'm in just the right place."
Leverkusen were Bayern Munich's closest challengers for the first half of the 2013-14 season before a slump put their Champions League aspirations in jeopardy, with Hyypia being relieved of his duties.
That slump was symptomatic of the fortunes of a club which has forged a reputation as being nearly-men, most notably in 2002 when they earned the 'Vizekusen' nickname for finishing second in the Bundesliga, DFB-Pokal and Champions League.
Schmidt hopes to do something about that, although he says his priority is to entertain the fans.
"We've got very solid surroundings to work in here and the team's got potential," he said at a press conference.
"Our aim on the field of play has got to be to put our plans into practice perfectly and push ourselves to the limit.
"We want to enthral the fans with our attacking football."
Leverkusen have already invested in new players this summer, with Tin Jedvaj arriving on a two-year loan deal from Roma and Vladlen Yurchenko completing a permanent switch from Shakhtar Donetsk.
Their first challenge of the season will be to reach the group stages of the Champions League by winning their play-off at the end of August.