Hecking happy with squad
Nurnberg manager Dieter Hecking will not look to sign a goalkeeper to solve his club's injury crisis
By Thomas Zocher
Last Updated: 13/09/11 5:06pm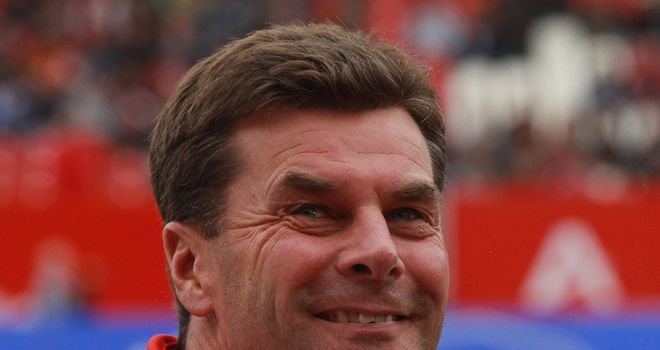 Nurnberg manager Dieter Hecking will not look to sign a goalkeeper to solve his club's injury crisis.
Captain Raphael Schafer has a leg problem and back-up shot-stopper Patrick Rakovsky recently broke a finger to leave the Bundesliga outfit short of options.
Third-choice goalkeeper Alexander Stephan or reserve-team No.1 Benjamin Uphoff, whose availability is limited because he is still at school, are now Nurnberg's only goalkeepers.
But while Hecking is looking for a free agent to help in training, he does not believe his playing squad requires improvements.
The Nurnberg boss told Sportinformationsdienst: "We fully trust and believe in the skills of our goalkeepers. But we may have to find an unattached goalkeeper for training.
"Benjamin Uphoff is still attending school and will not be ever-present in training because of that. It's clearly not good to have just one goalkeeper in regular first-team training.
"We are looking out for one who is willing to keep his fitness by joining us for training. We would offer him that chance."