Bundesliga: Nurnberg keeper Raphel Schafer blames referee for 3-3 draw with Hannover
Nurnberg keeper Raphael Schafer pointed the finger at the referee as his side continued their winless Bundesliga start.
Last Updated: 15/12/13 11:19am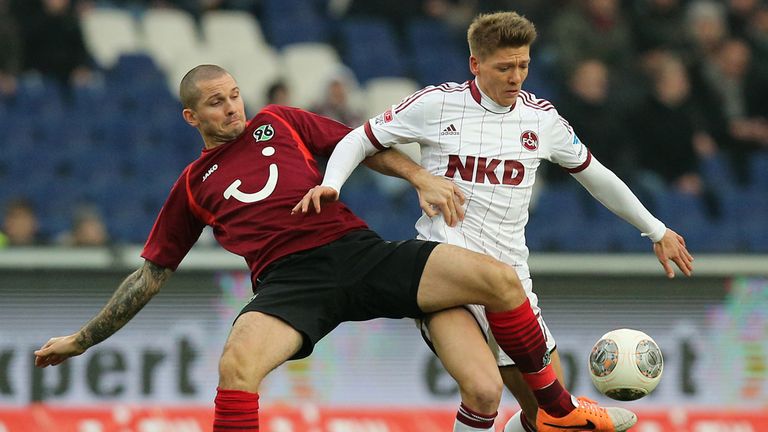 The Bavarians relinquished a three-goal advantage at Hannover, drawing 3-3 at the Niedersachsenstadion.
However, Hannover's second goal was scored from what replays confirmed was a clear offside position, and Schafer said the refereeing team had no excuses for not seeing it.
"Everybody in the whole stadium saw it, only three people on the pitch didn't," he said. "I have no idea what they were doing.
"It's not on. It's incomprehensible, and then this arrogance with which they face up to the players.
"We're 3-1 up and then the referees make this colossal mistake. It was the decisive incident in the game.
"Because of this absurdity, we only draw or we could even have lost it. You play a really good game, concede a goal but still look in control, then such a goal is given."
Nurnberg's director of sport Martin Bader also condemned the referees' performance.
"I'm not a fan of strong words, but when you don't see an offside like that, then I'm sorry," he told Sky television.
"If a FIFA group of referees don't see such an offside, then I'm really sorry."
The point leaves Nurnberg inside the bottom two with 10 draws and six defeats this season, but not a single win.