Stuttgart coach Bruno Labbadia livid after 4-2 defeat to Hannover on Sunday
Stuttgart coach Bruno Labbadia found his side's 4-2 defeat at home to Hannover on Sunday hard to stomach.
Last Updated: 12/11/12 2:16pm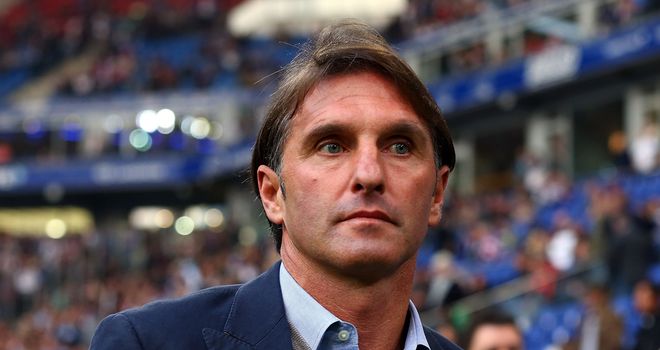 The Swabians led 2-0 at half-time and appeared to be on course to extend their recent run of form which saw them pick up 11 points in five games, but a second-half fight-back earned the Reds all three points.
"It's a brutal defeat for us and a hard one to take," said Labbadia. "We played sensationally in the first half and didn't give them a chance, apart from one mistake.
"We even looked good at the start of the second half, but we lost possession too easily and this played into Hannover's hands.
"We saw how if we give 100 per cent, then we can play some really great football, but if we drop 15 per cent, then we have problems.
"We have to give ourselves a slap around the face and we are extremely disappointed."
Labbadia's anger was in stark contrast to Mirko Slomka's joy and the Hannover coach revealed how a half-time pact had led to the turnaround.
"We knew from the past that one good move could help us and, at half time, we vowed to do that," he said at the post-match press conference.
"We also changed our tactics and that paid off. We were still very lucky to win against a very strong Stuttgart side."