Hannover boss Mirko Slomka accepts Martin Kind's apology in contract row
Hannover manager Mirko Slomka had ended his contract row with club chairman Martin Kind.
By Thomas Zocher
Last Updated: 23/11/12 4:02pm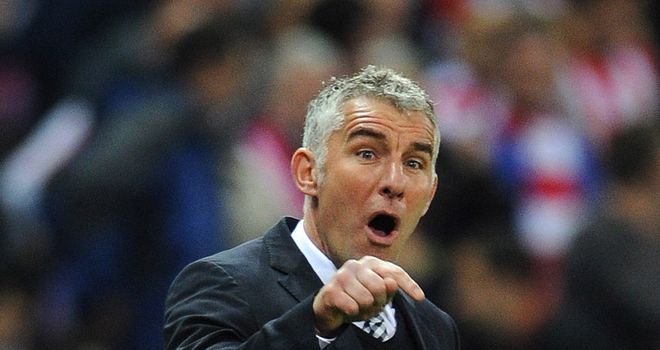 Talks between the coach and the club have been taking place over an extension to his current deal, which expires at the end of the season.
But Slomka was angered when Kind went public with the manager's supposed demands, including items such as sick leave.
Slomka, who has been linked with Bayern Munich, claims he has not made any such ultimatums and has since received an apology from Kind.
"I have spoken to Martin Kind. He gave me a phone call," Slomka told Deutsche Presseagentur
"He has offered me apologies. I have accepted his apologies. I have nothing else to say on that. Neither I nor my advisor had come up with any demands."