Hannover sporting director Jorg Schmadtke is to leave the club
Hannover sporting director Jorg Schmadtke is to leave his position, the Bundesliga club have confirmed.
Last Updated: 17/04/13 3:02pm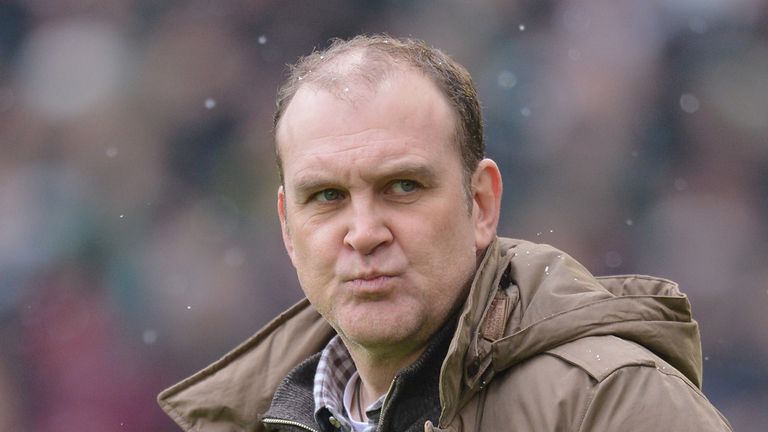 Schmadtke's contract was due to expire in June, but despite repeated statements from the club's president Martin Kind that he was eager for Schmadtke's partnership with coach Mirko Slomka to continue, it was instead announced that the former Fortuna Dusseldorf and Freiburg goalkeeper would be leaving.
"I regret this development," Kind said in a statement on the club's website. "Jorg Schmadtke has expressed a very clear desire to terminate his employment with us at short notice. We have complied with this request.
"Jorg Schmadtke has, over the past few years, worked very successfully here. He has made good and important decisions and is largely responsible for the positive development of Hannover in the sporting arena.
"For this we are very grateful to him and we wish him well for the future, both professionally and personally."
Schmadtke had worked in the club's hierarchy since 2009. Hannover have qualified for the Europa League in each of the past two seasons under Slomka, finishing a club record fourth in 2011.
They are 10th in the Bundesliga at present, four points from the European places with three games to go.
Schmadtke said: "This is a very intense emotional time for me. I thank the management, staff and fans for their strong support."