Hannover boss Mirko Slomka relishing Bayern Munich test
Hannover coach Mirko Slomka is prepared to take on Bayern Munich after they went third in the Bundesliga on Saturday.
Last Updated: 01/09/13 12:24pm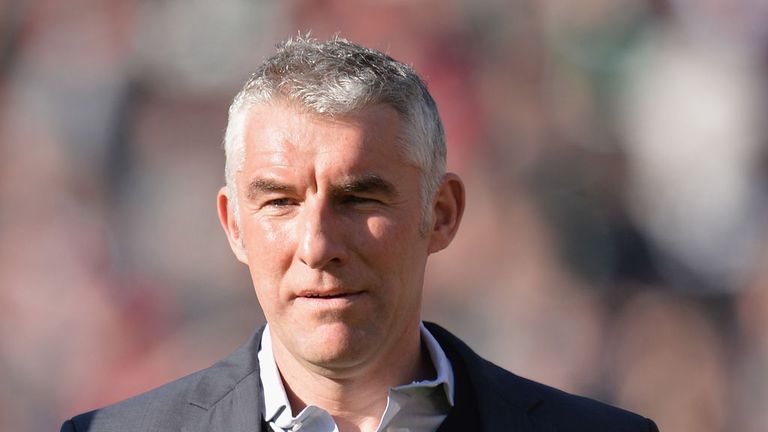 The Reds have just one point fewer than Bayern going into the top-of-the-table clash and Slomka says they can approach that game without any fear after coming from behind to down the hitherto unbeaten Mainz.
"I think apart from the first 25 minutes, we had the game under control," Slomka told Sky television.
"We kept Mainz busy. We fell behind, but then we came back and we said at half-time that we wanted to keep them even busier and put them under more pressure.
"I'm proud that the team worked so hard. It's no coincidence that Mainz had nine points.
"I saw Bayern's game too and we've got nothing to lose there. We can go there free of any worries and I'm happy with today's game."
It was a bittersweet game for Mainz midfielder Nicolai Muller, who scored his fifth goal of the season - continuing his record of having scored in every game so far - but was on the losing side for the first time.
"We took the lead and then we were too negligent," he said. "We were not hungry enough to get the second goal, so we deserved to lose."