Bundesliga: Mirko Slomka was critical of the referee after Hannover lost to Hoffenheim
Hannover coach Mirko Slomka was critical of the referee after his side were beaten 4-1 by Hoffenheim in the Bundesliga.
Last Updated: 27/10/13 10:07am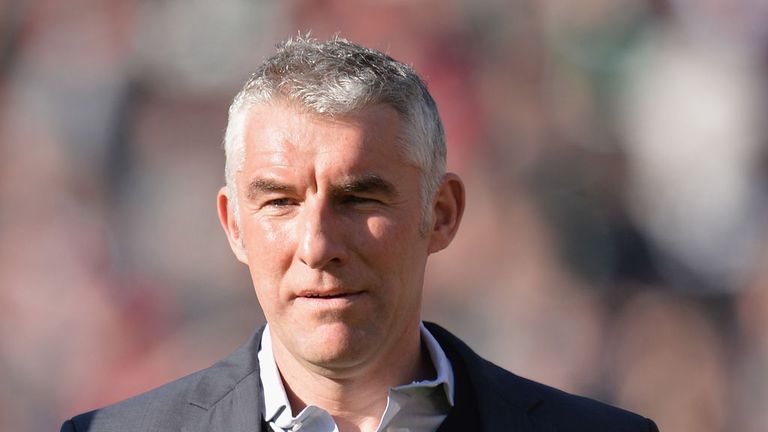 A red card for Mame Diouf within 12 minutes and a disputed penalty which allowed Hoffenheim to take the lead were Slomka's main gripes, but he felt match official Tobias Stieler never had the game under full control.
"There were too many disputable situations, too many yellow cards and too much discussion," Slomka said.
Hoffenheim had headed into the game at the Niedersachsenstadion on the back of an unfortunate 2-1 defeat to Bayer Leverkusen a week ago.
Slomka continued: "I got the feeling that the referee was a bit nervous today and he was a bit under pressure.
"We were able to feel that at our cost today - I didn't get a very good, assured feeling.
"After the red card and the penalty, it was relatively difficult for us today. The preparations and our tactical choices were no longer applicable."
Hannover director of sport Dirk Dufner said it was "understandable" that the players struggled to keep their cool with so many decisions going against them.
"It gets the team down and loads the emotions because they felt they were being punished the whole time," he said on his club's website.
"It was a brutal game for us and, when I assess the performance of the referee from our point of view, then it was really lousy."