Bundesliga: Mirko Slomka's Hannover future in the balance as president ponders replacements
Mirko Slomka's days as Hannover coach appear to be numbered after the club president searched for replacements.
Last Updated: 23/12/13 10:26am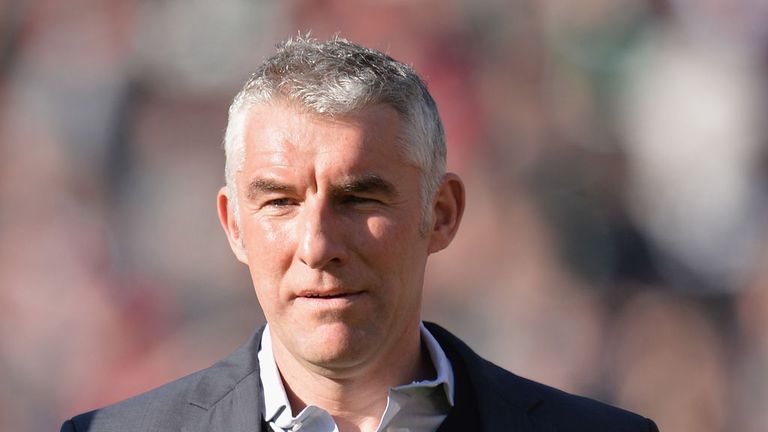 Slomka's future has yet to be confirmed other than for the club's director of sport Dirk Dufner to admit that "long talks" will be held with the club's longest-serving coach.
Hannover ended 2013 with seven defeats out of seven games away from home, culminating in Saturday's 2-1 reverse at Freiburg.
"We may not be in the relegation zone, but we've clearly not reached our objective and the performances have not developed satisfactorily," said Hannover president Martin Kind on NDR television.
"I have asked Mr Dufner to write down some names and profiles.
"We haven't started any negotiations but we are, of course, checking out the market."
Kind stopped short of saying Slomka is no longer in charge of the northern German club, but the chances of the scheduled managerial talks resulting in a vote of confidence appear slim.
"There are many components which all must fit together and we've now got to hold these talks with a responsibility and also fairness, but we've necessarily got to make decisions," added Kind.