Bundesliga: Hannover president Martin Kind admits mistakes have been made
Hannover president Martin Kind has admitted he must take some of the blame for his side's poor first half of the season.
Last Updated: 28/12/13 5:10pm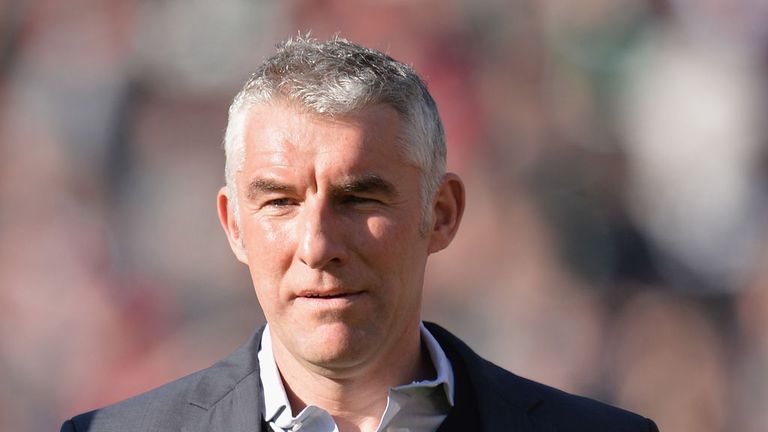 Kind and the club's director of sport Dirk Dufner informed coach Mirko Slomka that he was no longer required on Friday but, after relieving the former Schalke coach of his duties, Kind has expressed self-criticism with the way he dealt with the situation.
"Personally, I've made some mistakes too," he told Sport1 television. "With a bit of distance, you can see that I could have judged and reacted differently."
Kind was referring to his remarks in the wake of a 2-1 defeat to Freiburg which effectively signalled the end of Slomka's reign before the announced crisis talks were even held.
"In hindsight, I regret what I said," he added. "After the final game of the first half of the season at Freiburg, I said that the way I felt was that he had a 40-60 chance of staying.
"I should have kept this to myself."
Nevertheless, Kind believes the right decision has been made to relieve the club's longest-serving coach of his duties and start afresh in 2014.
"We certainly did not have a very good strategy for fighting this crisis," Kind added. "That was clear for all to see."
Hannover are continuing their search for a new coach to replace Slomka and will start work on preparing for the second half of the season with the team due back in training after the weekend.