Bundesliga: Hannover resort to training camp in a bid to save season
Hannover have resorted to a training camp to halt their slide down the table with five games of the season to go.
Last Updated: 08/04/14 5:05pm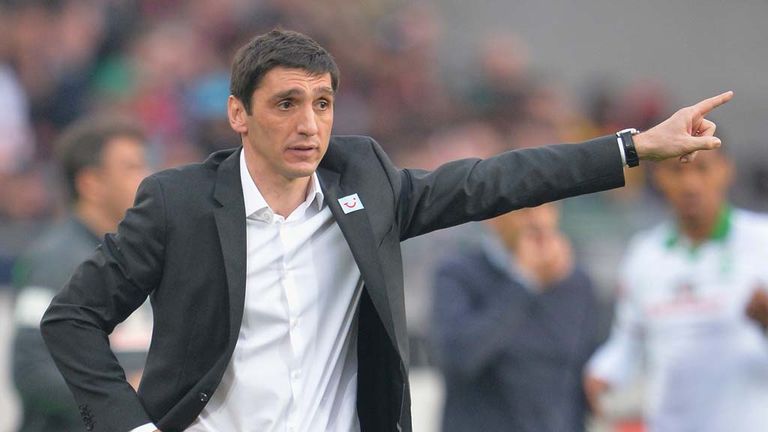 Tayfun Korkut's men have lost four in a row to slip to within two points of the relegation zone.
They will prepare for their northern Germany clash with fellow strugglers Hamburg at the weekend by spending Wednesday to Friday locked away from the glare of the fans and media in Marienfeld, East Westphalia.
"We've decided to take this step in order to prepare us for this important game with total focus and in peaceful surroundings," said the club's director of sport Dirk Dufner.
"We are convinced that unity and team spirit are the foundations for a successful game."
One training session - on Thursday morning - will nevertheless be open to fans, although the remainder of the time spent in Marienfeld will be hidden from the public glare.
"We will work intensively with each other, as a unit," said Korkut. "It's all about preparing ourselves the best we can for our next game.
"We've suffered setbacks lately, but we've come back from them and, with this training camp, we want to lay the foundations for a successful conclusion to the season.
"Everybody has got to be aware that nothing comes before Hannover's success."