Bundesliga: Szabolcs Huszti handed "drastic fine" by Hannover
Szabolcs Huszti has been reprimanded by Hannover for cutting short his season by leaving before their summer holidays.
Last Updated: 13/05/14 12:34pm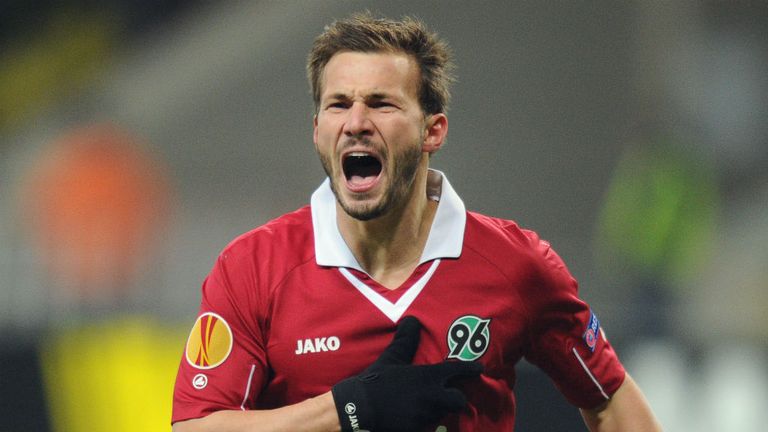 The Hungary international will be given a "drastic fine", according to Hannover president Martin Kind, following the midfielder's decision to return home following the weekend's 3-2 win over Freiburg.
That was Hannover's final Bundesliga match of the campaign, but there are four friendly games and several training sessions still on the agenda before their season is officially over.
"It's absolutely unacceptable and an affront against this club and the team," said Kind.
The 31-year-old joined Hannover from Zenit St Petersburg in 2012 and has become a key player for the Bundesliga side, netting 19 goals in 51 league matches, although it is no longer certain he will fulfil his contract, which expires in 2015.
"Szabi has overstepped the line by doing this," said the Reds' director of sport Dirk Dufner. "A professional footballer has rights and obligations which they must fulfil and taking part in games and training is obviously and expressively part of those."