Bundesliga: Hamburg director Oliver Kreuzer admits it was difficult to sack Thorsten Fink
Hamburg director of sport Oliver Kreuzer has admitted his decision to sack Thorsten Fink still pains him.
Last Updated: 14/10/13 10:38am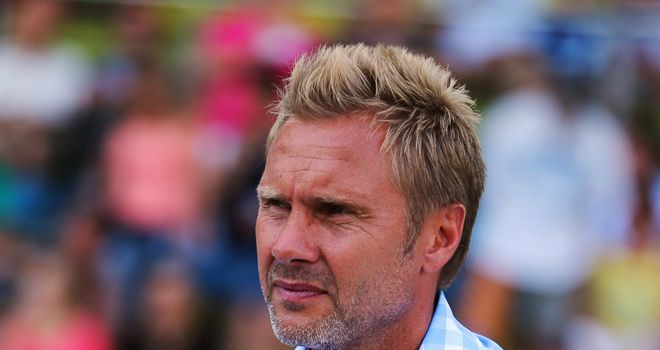 Fink was dismissed with the club struggling in the bottom three of the Bundesliga and he was replaced by Bert van Marwijk.
However, Kreuzer said he never expected to have to let Fink go as they had planned a successful season during the summer.
"Thorsten did a super job here for two years and I would have sworn four months ago that he would still have been coach here today," Kreuzer told Kicker magazine.
"But we did not master certain things and we had to take action, even if for me personally it was particularly difficult."
Some of the pressure to release Fink came from one of the club's biggest investors Michael Kuhne, who had grown increasingly critical of the former Bayern Munich midfielder's coaching ability.
Kuhne also sent some harsh words in Kreuzer's direction, but the director of sport is willing to let bygones be bygones for the good of the club.
"I'm not one to bear a grudge," he said. "I would still sit down to talk with him.
"If he really wants to help HSV, then we should all sit down around a table and not talk about each other, but with each other."
Hamburg are three points above the bottom three thanks to a 5-0 win at fellow strugglers Nurnberg last weekend.