Bundesliga: Bert van Marwijk backs Mirko Slomka to save Hamburg
Bert van Marwijk is convinced his successor, widely expected to be Mirko Slomka, will keep Hamburg in the Bundesliga.
Last Updated: 17/02/14 1:03pm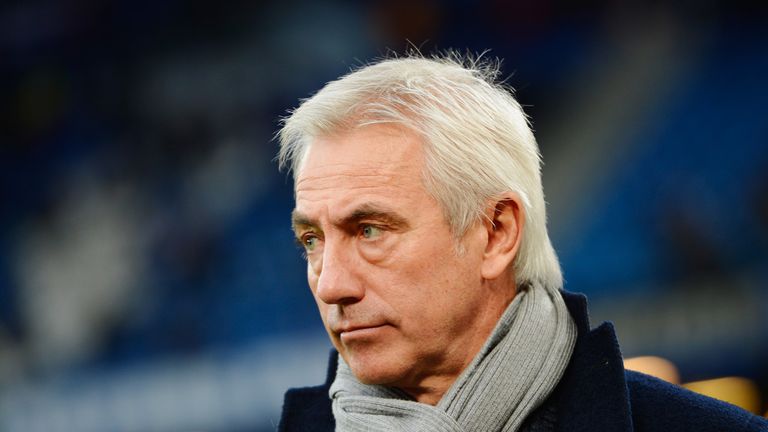 The Dutchman was relieved of his duties on Saturday night following a 4-2 defeat to Eintracht Braunschweig.
That was a club record seventh-straight defeat, but Van Marwijk believes that run does not reflect the true quality within the side, quality he now expects to emerge under a new coach.
"I always had hope and even today I believe that there is a chance for Hamburg," Van Marwijk told the Hamburger Morgenpost newspaper.
Van Marwijk says he did not consider resigning because he never got the impression he was not getting through to the players.
"If I'd had that feeling, then I would have left voluntarily, right away," he said. "That was never the case, though.
"There was never a team which was against me."
Former Hannover coach Slomka is expected to pick up the reins on Monday, when a press conference has been called for just after lunchtime to unveil the new coach.
He inherits a side still just two points adrift of safety, but with morale at rock bottom after a string of defeats which also includes last week's elimination from the DFB-Pokal at the quarter-final stage.