Bundesliga: Hamburg chief bemoans "unbelievable" quantity of mistakes
The director of sport at beleaguered Hamburg has admitted that even he has doubts that they can avoid relegation.
Last Updated: 28/04/14 6:57pm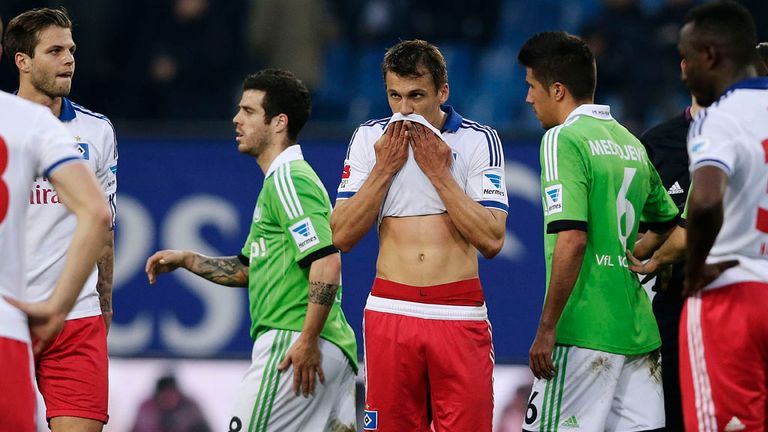 Thomas Kreuzer says Sunday's 3-1 defeat at Augsburg was a warning to even the most optimistic at the club, that relegation for the first time in the club's history is a real risk this season.
"I think it's justified to have doubts about there being a positive ending," he said.
"I was extremely disappointed about our performance after we had given everything beforehand to prepare as best we could. We didn't deliver any of it."
As a result, Hamburg find themselves occupying the relegation play-off berth, five points and many goals behind Stuttgart and just one point ahead of an automatic relegation placing with two games of the season.
"It's unbelievable how many mistakes this team are making," Kreuzer added to reporters. "Here I am once again having to give you answers - it would be interesting to see one of the players standing here in my place.
"They all knew what's at stake, but what they gave was too little, just too little.
"I've been waiting for weeks for a reaction. Everything has been said already. It's time for the lads do put things right on the field."
Hamburg host champions Bayern Munich next weekend before ending the season with a trip to Mainz, who may also need the points to secure their place in Europe next season.