Bundesliga: Hamburg boss Mirko Slomka warns midfielder Rafael Van Der Vaart
Hamburg boss Mirko Slomka has warned Rafael van der Vaart that he cannot expect any special treatment at the club.
Last Updated: 26/05/14 11:01am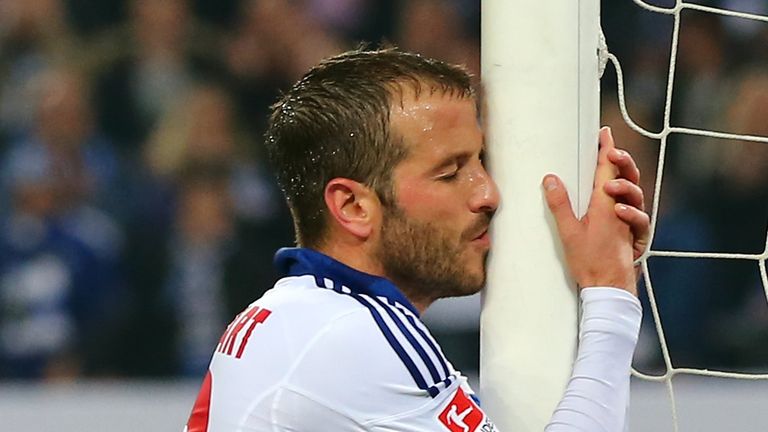 Hamburg, the only club never to have been relegated from the top flight of German football, went closer than ever to ending that proud record last term.
They needed a relegation play-off win over Greuther Furth to secure their Bundesliga status, while it was hardly one of Van der Vaart's best seasons either.
Slomka has called on the Dutchman to improve next season, or risk finding himself on the bench.
"It's up to Rafael more than anything," Slomka told Kicker magazine. "One thing's for sure - he won't be getting any preferential treatment.
"We are going to be taking a very close look at everybody."
A firm fans' favourite, Van der Vaart returned to Hamburg from Tottenham in 2012 for a second spell at the club and he helped lift them away from the relegation zone and close to qualification for Europe.
Last season, his inconsistency was emblematic of the club's struggles, as was the poor form of goalkeeper Rene Adler, who paid the biggest price of all by losing his place in the Germany squad for the World Cup.
Slomka has not lost faith in the former Germany number one, however.
"The team didn't really help him much," Slomka said. "I'm sure he's going to fight his way back to his best and will help us."