Klaus Allofs confirms he is leaving his role as sporting director at Werder Bremen to join Wolfsburg.
Klaus Allofs has confirmed he is leaving his role as sporting director at Werder Bremen to join Wolfsburg.
Last Updated: 14/11/12 3:04pm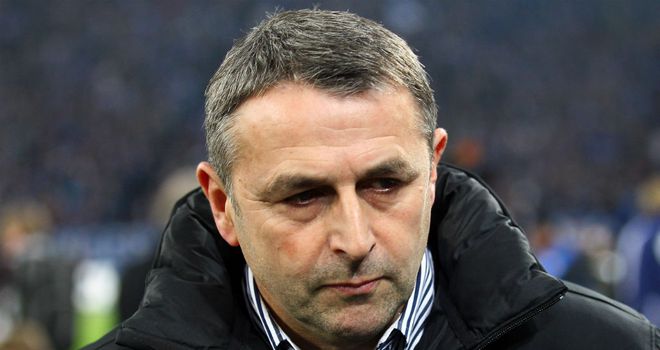 It was revealed on Wednesday that Allofs is set to leave Werder after 13 years and join Wolfsburg in the role of sporting director on a contract that runs until 2016.
The Wolves have been linked with Allofs ever since Felix Magath last month left his joint position as sporting director and head coach.
"With this step to Wolfsburg it is the end of 13 important years for me," Allofs told Bundesliga.de.
"I received many offers during this time, but none of them caught my attention. Now the time has come to take on a new challenge."
Wolfsburg are currently 16th in the Bundesliga, four points above the relegation places, and the club will be hoping Allofs can bring success back to the 2009 league champions.
During his time at Werder, Allofs oversaw a domestic league and cup double win in 2004 and victory in the DFB-Pokal in 2009, with defeat to Shakhtar Donetsk in the UEFA Cup final also in that year.
Werder chairman Willi Lemke hailed Allofs for his success at the club.
He said: "Klaus Allofs has helped mark the development of Werder Bremen for over a decade and celebrate sporting success here.
"That is why we gave in to his request to deal with the transfer to Wolfsburg.
"We would like to expressly thank him for his outstanding work."
However, Lemke refused to reveal any potential successors for the departing sporting director.
He said: "We've put together a list of potential candidates, but we won't be naming names. We're sure we'll find the right solution for the good of Bremen."