Wolfsburg's caretaker-coach Lorenz-Gunther Kostner awaits decision on future
Wolfsburg's caretaker-coach Lorenz-Gunther Kostner is still waiting on a decison on who will be replace Felix Magath.
Last Updated: 16/12/12 9:40pm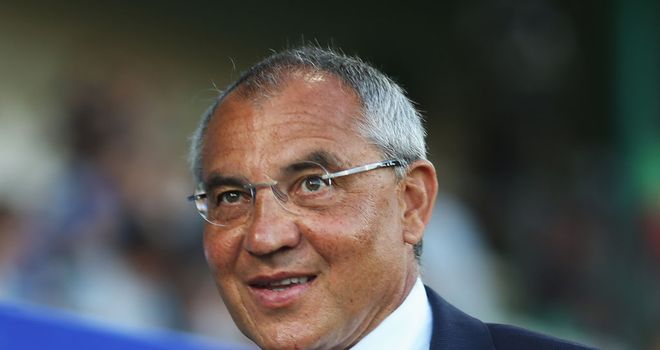 Kostner was placed in temporary charge of the club following Magath's resignation at the end of October, and he has led the club off the foot of the table and 10 points clear of the relegation zone.
Yet the club's new director of sport Klaus Allofs remains quiet about his chances of being given the job ona full-time basis, and the wait to find out is now getting to Kostner.
"I have taken the team from the bottom of the table and if they still don't want to carry on working with me, then they should just tell me quickly," he said after his side's 2-0 defeat at home to Eintracht Frankfurt on Saturday.
"There has been absolutely no information for how long this whole thing should go on for and that is what I'm talking about."
A bit of clarity is all Kostner is after, yet Allofs was more concerned with conspiracy theories after the Wolves' latest defeat.
"It seems like the impression is we did not deserve to win last weekend and they wanted to even things up," he told Sky television when asked about Josue's sending off in the 16th minute of the game with the visitors a goal up.
"That was never a red card. There's no question about it being a foul, but certainly not a red card."