Bundesliga: Wolfsburg's Diego subject of Atletico Madrid approach
Wolfsburg forward Diego has confirmed receiving an approach from Atletico Madrid.
Last Updated: 20/05/13 10:44am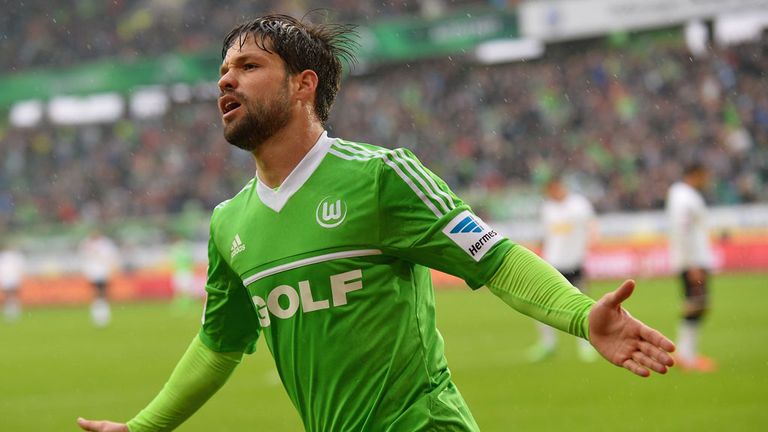 The 28-year-old spent the 2011-12 season on loan at the Spanish club, winning the Europa League with them before returning to Wolfsburg this season.
His contract with the Wolves still has a year left to run on it and he is keen to find out whether he will be remaining in the Bundesliga or going back to Spain next season.
"It's important for my mind and for the preparations for next season," he told reporters after Saturday's 2-2 draw at Eintracht Frankfurt.
"The president and coach of Atletico have both told me that they want me and I have a concrete offer.
"We now just have to talk to Wolfsburg and see what's best."
The Bundesliga club will listen to offers, but are not ruling out extending his contract instead.
"Anybody who saw Diego playing today can understand that we will receive offers for him," said their coach Dieter Hecking.
"Out of respect for Diego, we will listen to everything, but I cannot imagine us selling him, unless an offer is so good that we can't turn it down."
Diego scored 10 goals for the Wolves this season, setting up a further eight.