Ivica Olic open to staying at Wolfsburg and in the Bundesliga next season
Wolfsburg striker Ivica Olic hopes to play on for one more season and is not ruling out staying in the Bundesliga.
By Thomas Zocher
Last Updated: 07/10/13 10:15pm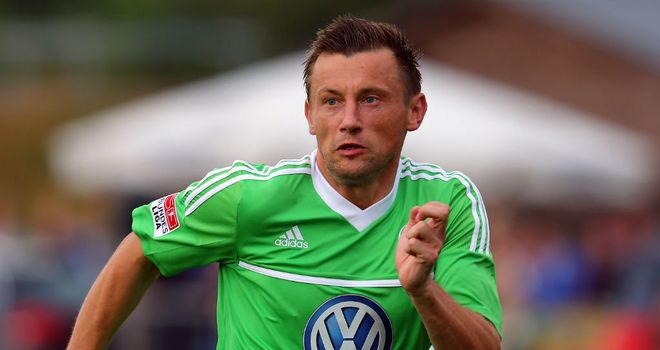 The 34-year-old is out of contract at the end of the campaign and, back in the summer, he suggested it would be his final year in Germany.
However, after an impressive start to the season with Wolfsburg, the Croatian is keeping an open mind about staying with his current club.
"If I stay healthy, I am keen to play on for at least one more season," Olic told Munchener Merkur.
"I know I am an older player and unable to make those big future plans since, for a player my age, everything always depends on my health.
"I would like to remain in the Bundesliga, maybe I will get the chance to continue at Wolfsburg.
"But, if this is not something I can do, I could well go to different countries and leagues, like the United States or the United Arab Emirates."