Bundesliga: Wolfsburg and Croatia striker Ivica Olic plans to carry on playing
Croatia striker Ivica Olic is keen to continue playing beyond the end of the season - and may seek a move to the USA.
Last Updated: 04/12/13 5:29pm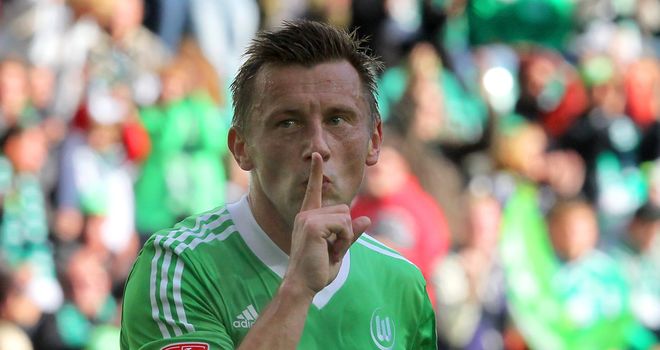 The 34-year-old former Bayern Munich forward is under contract with Bundesliga side Wolfsburg until the end of the season, and is usually a first-team regular at Volkswagen-Arena.
Olic told German paper Frankfurter Allgemeine Sonntagszeitung: "At this point in time everything is fine enough to say I will continue being a professional. Maybe this is in the Bundesliga, but it's still a dream of mine to play in the United States."
Olic has played for a number of top European teams including CSKA Moscow and Hamburg but is better known for his performances while playing for Bayern Munich.
He added: "The decision on what's next in my career will have to be made after the 2014 FIFA World Cup."
The Wolfsburg striker has received 89 caps for his country and will be looking to add a few more next summer.
Olic added: "Initially I wanted to give up playing for Croatia at international level after the World Cup but it is causing me stress at home.
"My children say: 'Ryan Giggs of Manchester United is already 40 years old. And so is Javier Zanetti of Internazionale. Why do you want to stop playing for Croatia?'"