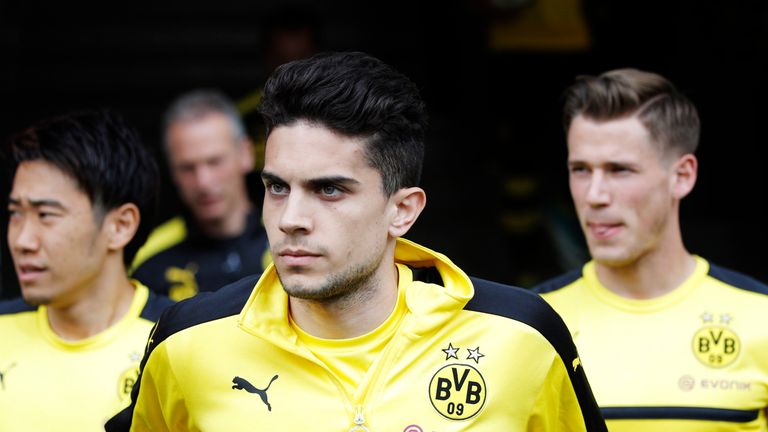 Borussia Dortmund defender Marc Bartra has played his first game since suffering a fractured wrist in a bomb attack on the team bus.
The 26-year-old Spaniard played the full 90 minutes as Dortmund ended their season with a thrilling 4-3 victory over Werder Bremen to secure third place in the Bundesliga.
The hosts were trailing 3-2 with 15 minutes remaining but Marco Reus levelled from the spot and Pierre-Emerick Aubameyang then converted a last-minute penalty to win the match.
It was a welcome return to action for Bartra, who required surgery after fracturing his right wrist when three bombs targeted Dortmund's bus on the way to their Champions League quarter-final at home to Monaco on April 11.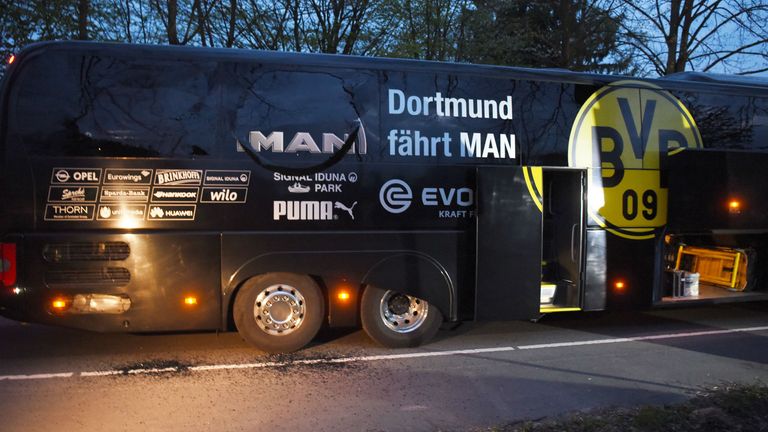 With Bartra in hospital, Dortmund played the first leg less than 24 hours after the attack and lost 3-2 to Monaco, before eventually suffering a 6-3 aggregate loss to the French league side.
Bartra was released from hospital four days after the bomb blast and, on the same day, his team-mates held his number five shirt aloft, as they celebrated in front of their fans after a 3-1 win against Eintracht Frankfurt.
A German-Russian, identified only as 28-year-old Sergej W, has been charged with the bomb attack and prosecutors have said the motive was financial.