Borussia Dortmund coach Jurgen Klopp has ruled out a move to the Premier League
Borussia Dortmund's highly-rated manager Jurgen Klopp says he no longer dreams of managing in England.
By Thomas Zocher
Last Updated: 04/10/12 8:47am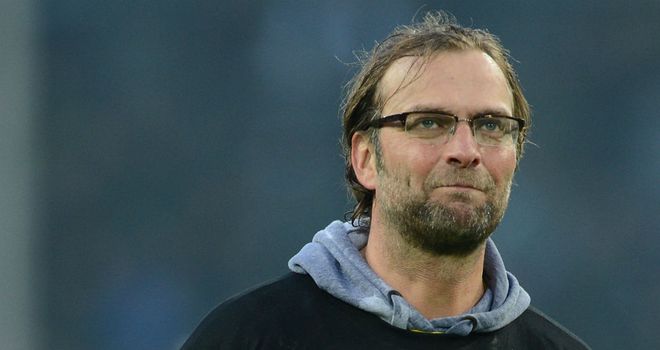 Klopp was strongly linked with a move to Liverpool this summer and earlier in his career admitted a move to the Premier League was his 'dream'.
However, Klopp has now admitted that he no longer feels the urge to move to England as he believes the Bundesliga is now equal to the Premier League.
"I think the paradise of football is actually the German Bundesliga," Klopp - who has guided Dortmund to two consecutive titles - told Bild.
"We have the most competitive and the most attractive league in Europe. It's the league with the tightest competition and with the best stadiums. The fans are great.
"Of course, England may be close to this. But that I am still dreaming about managing in England, this issue is over. That was something I was after when I started being a manager in the game."