Bundesliga: Borussia Dortmund boss Jurgen Klopp admires strength of his side
Jurgen Klopp hailed his Borussia Dortmund side after they beat Eintracht Frankfurt 3-0 to go second in the Bundesliga.
Last Updated: 17/02/13 11:46am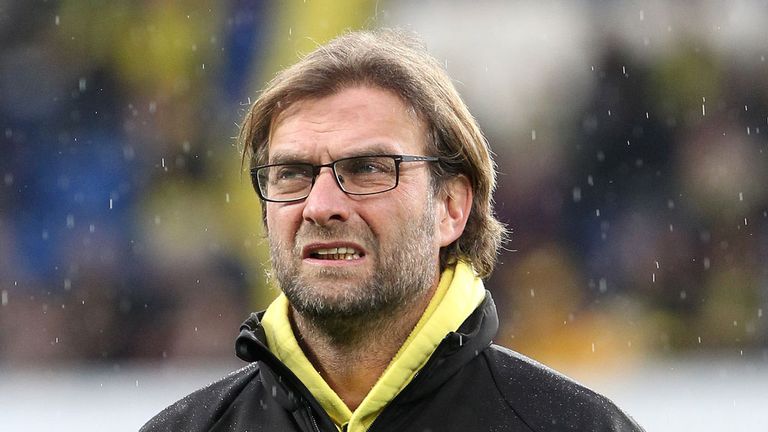 An early red card for Julian Schieber meant Dortmund had to work even harder for their win, which came just days after a tiring trip to Shakhtar Donetsk in the Champions League.
"It was a really, really strong performance," said Klopp.
"To be able to play like this after the intensive game in Donetsk is incredibly good and it also makes us proud."
Klopp was a little disgruntled about his side's fourth red card in their last four home matches, though.
The Dortmund coach felt neither of the yellow cards shown to Schieber should have been given and he vented his frustration on the touchline, to no avail.
Speaking about Schieber's second yellow card, Klopp told Sky television: "There is no doubt he made contact, but it was one of those moments where he has momentum in the jump.
"It's incredibly difficult also for a referee to make a decision. A few weeks ago, we met with a referee and all of the coaches asked for them to be a bit more lenient about incidents like this and not keep showing cards.
"The player has just jumped high and nobody gets the impression that he intentionally wants to harm the opponent.
"(For the first yellow card) he did not even touch him, but (Carlos) Zambrano falls like he has been hit by an axe and that is the problem.
"It's tough for the referee, but it was not a yellow card."