Bayern Munich's Jupp Heynckes and Dortmund's Juergen Klopp in war of words
Bayern Munich coach Jupp Heynckes has entered a war of words with his Borussia Dortmund counterpart Juergen Klopp
Last Updated: 01/03/13 5:31pm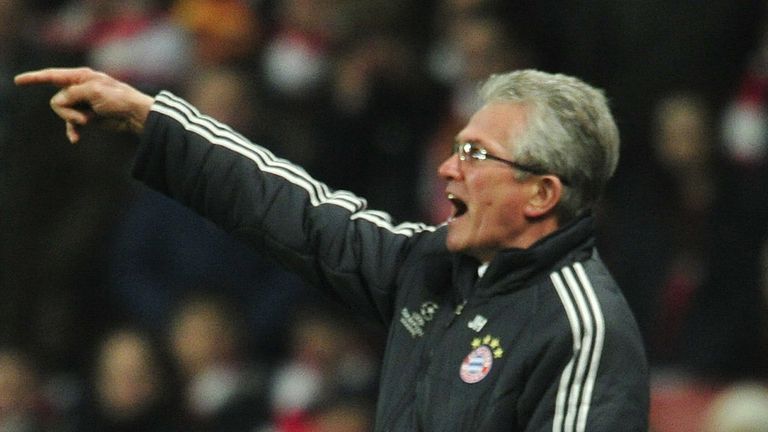 After Dortmund's defeat to their rivals on Wednesday, Klopp complained Bayern have a tactic of buying success.
He said: "At the moment, it's a bit like what the Chinese do with industry. They look at what the others are doing and imitate it, but with more money and different players."
In response Heynckes, who is leaving the Allianz Arena at the end of the season and allowing Pep Guardiola to takeover, criticised Klopp for his comments, indicating that Klopp was not experienced enough at the highest level to make such statements.
"When Juergen one day gets the pleasure of coaching Bayern Munich or Real Madrid, he will realise what it means and how much it is a completely different world," said Heynckes.
"Maybe then he will see things a little differently. Bayern has existed for longer than Juergen Klopp has been a coach and have always had their own style of playing.
"It's very important to show dignity in victory, and especially in defeat."
Bayern have a 17 point lead over Dortmund in the Bundesliga, as they look to give the departing Heynckes the perfect send-off.