Champions League: Jurgen Klopp plays down Borussia Dortmund's chances
Borussia Dortmund coach Jurgen Klopp says there will be at least one tournament underdog in the Champions League semis.
Last Updated: 15/03/13 3:56pm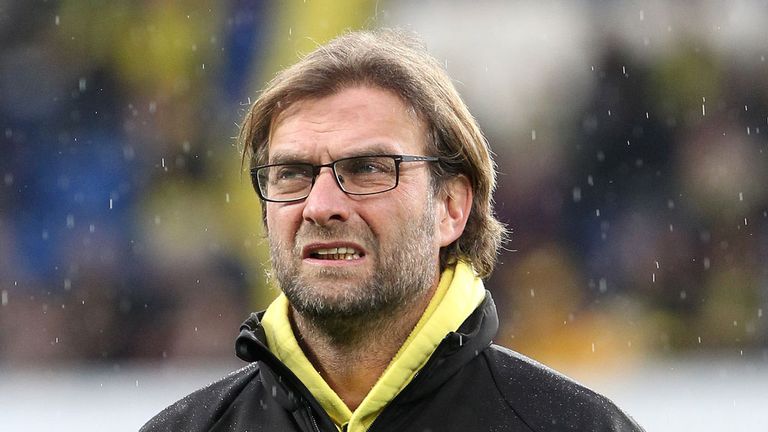 Despite his team being one of only two left in the competition yet to have lost a game, together with Juventus, Klopp continues to play down Dortmund's chances of becoming European champions for the first time since 1997.
Friday's draw in Nyon enabled him to reiterate once again his claim that his side do not belong to the group of favourites.
"Two surprise packages meet with Borussia Dortmund and Malaga," he said. "That means that there will be at least one surprise team in the semi-finals."
Klopp would not be drawn on whether his team or the Spaniards have the better chance of being that surprise package, saying only that he has the utmost respect for the opposition.
"The way in which they just knocked out Porto shows what enormous quality they have in this team," he added.
"How the coaches and the players cope with what seem to be problems within the club really shows their character."
Dortmund travel to Spain for the first leg and that, according to Dortmund's director of sport Michael Zorc, could favour his club.
"We're pleased to be away first," he said. "It's a decent draw."