Jurgen Klopp tells Borussia Dortmund fans: Lay off Gotze, get behind team
Jurgen Klopp has told Borussia Dortmund fans to get behind the team on Wednesday or give their tickets away.
Last Updated: 23/04/13 4:51pm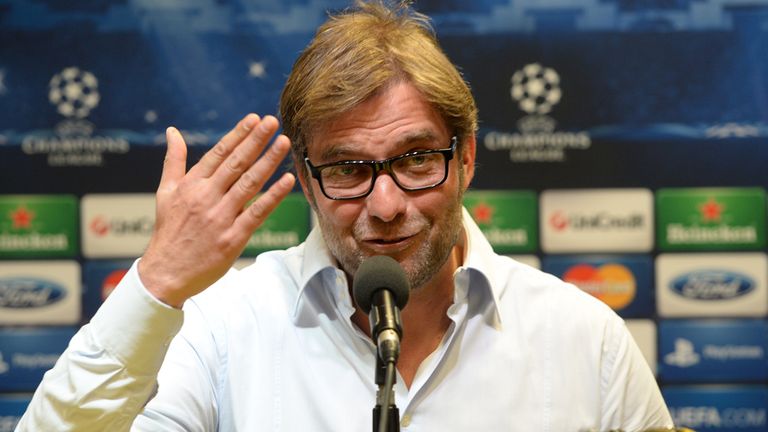 The build-up to the first leg of Dortmund's Champions League semi-final with Real Madrid has been overshadowed by news of Mario Gotze's summer move to Bayern Munich.
The German club issued a statement asking their fans to "support Gotze unconditionally as they would any other player".
And at his pre-match press conference Klopp spelt out the need for a united front against Real.
He said: "If anybody doesn't manage to realise how much effort has gone into getting us to where we are, then maybe they should not bother turning up.
"It is now up to every single one of us to show that Borussia Dortmund comes first.
"If anybody cannot hide their disappointment, then it would be nice if they would pass their tickets onto somebody who can. This team deserves to be supported.
"Since this will be my last chance to appeal to our fans, I want to say once again: leave the negative thoughts at home, come here and give us everything you've got and let us beat Real Madrid.
"This chance is too big for us to concern ourselves with any other issues. The Real game is far too important."