Champions League: Borussia Dortmund's Jurgen Klopp to toast reaching Wembley
Jurgen Klopp admits he would be a 'muppet' to deny Borussia Dortmund a Champions League final celebration.
Last Updated: 30/04/13 11:37pm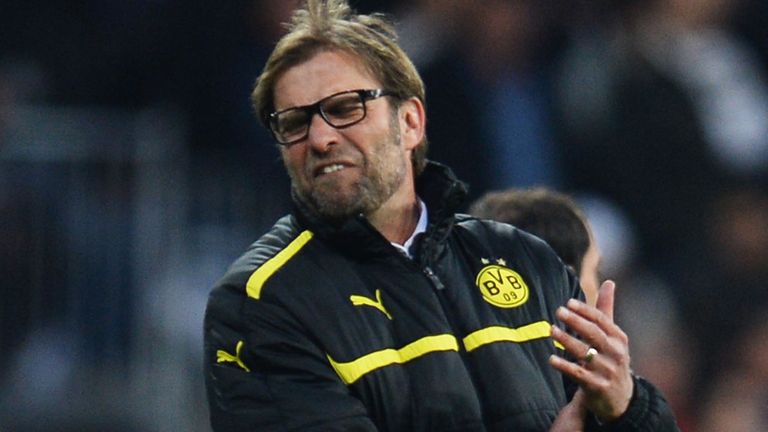 The Bundesliga club booked their place at Wembley by knocking Real Madrid out of the semi-finals with a 4-3 aggregate win despite a 2-0 second-leg defeat in Spain on Tuesday.
It was a nervy night for Dortmund as they held on after late goals from Karim Benzema and Sergio Ramos to mean Klopp does not plan to ban his players from partying.
Although they are due to host Bundesliga title winners and potential Champions League final opponents Bayern Munich on Saturday, Dortmund are set to revel in style.
Klopp said: "I will not stop the team from celebrating. I will stay in the hotel, though, and have a few beers there.
"The players deserve some time off after a game like this. I will not deny them that, what kind of muppet would I be if I did?"
Real had dominated the opening 25 minutes against Dortmund in the second leg but they were guilty of missing chances to allow Klopp's side to progress.
And Klopp thought his team were rightful finalists, where they could face Barcelona or Bayern, who meet on Wednesday with the latter holding a 4-0 first-leg lead.
"It was a bit dramatic in the end, despite having a lot of counter-attacks that led to opportunities to take the lead," said Klopp.
"We have ourselves to blame for allowing Real back into the game, as we missed a couple of sitters.
"However, Dortmund apparently is an all-inclusive club, so we always make things exciting, one way or the other.
"They (Real) had a lot to make up for after the first leg but we deserved to go through on aggregate. We deserve to be in the Champions League final."