Robert Lewandowski will not leave Borussia Dortmund this summer
Borussia Dortmund striker Robert Lewandowski will not be leaving the club, according to coach Jurgen Klopp.
Last Updated: 22/05/13 2:56pm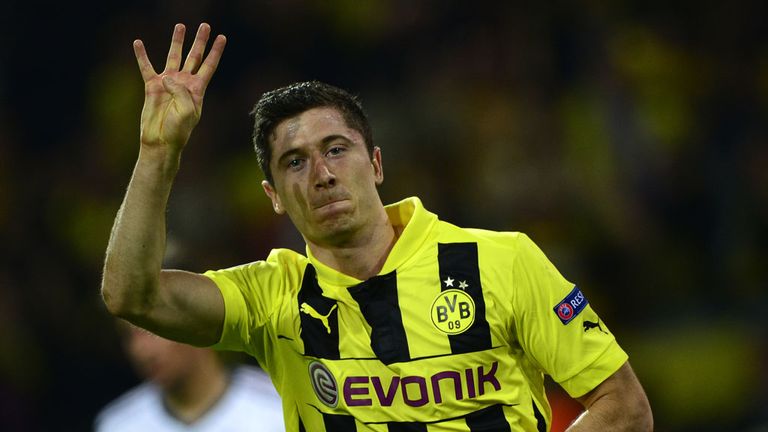 Lewandowski has been widely rumoured to be following fellow Dortmund team-mate Mario Gotze to Bayern Munich this summer, with Manchester United also showing interest in the Polish forward.
Lewandowski is the second top scorer in both the Bundesliga and the Champions League this season, and scored four goals during Dortmund's semi-final tie against Real Madrid to set up an all-German final against Bayern.
When asked if there were any developments regarding Lewandowski, Klopp was adamant that the striker would stay at the Westfalenstadion.
"There is no topic of Lewandowski's transfer right now," Klopp told Polish newspaper Przeglad Sportowy.
"The rest of the team and I talk and think only about the final right now.
"My conclusion is that Robert is not leaving Borussia, and he will play here for the next season and I will be able to use him. That is why I don't want to even think about to which club he may fit better."
Klopp also heaped praise on full-back Lukasz Piszczek, who he felt had been Dortmund's best player this season.
"All of my Polish players did their best and played a great part in our success, but the greatest and the best season was had by Lukasz Piszczek. I know only a few players that with his health problems could keep such high level."