Borussia Dortmund's Henrikh Mkhitaryan aims to prove his worth
Borussia Dortmund new boy Henrikh Mkhitaryan hopes to live up to the expectations of his 24 million euro transfer fee.
Last Updated: 13/07/13 2:23pm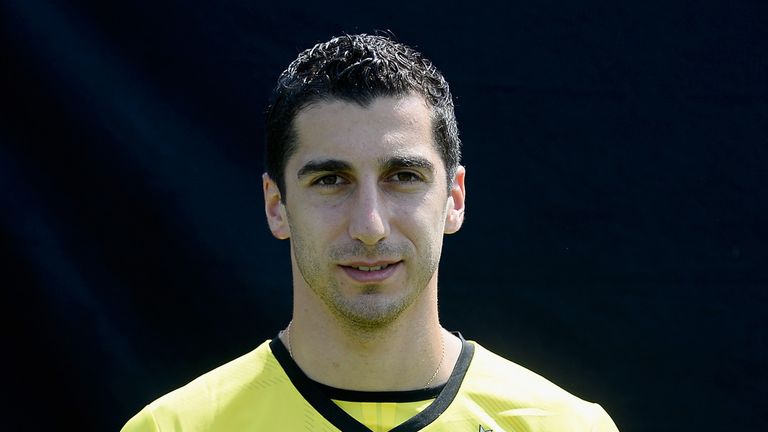 The Armenia international joined Dortmund this week and he is set to fill the void left by the departure of Mario Gotze to Bayern Munich.
He will have some big boots to fit into, given Gotze's achievements and legacy with the Westphalian club, but the 24-year-old hopes to be everything Dortmund expect from him.
"I hope that Dortmund never regret this transfer for a second, and that they don't think any cent is wasted," he said at a press conference.
Although the former Shakhtar Donetsk player has been lined up to play the role Gotze played, he says comparisons between the pair are misleading.
"He is a very good player, but he's a different type of player to me," he said, speaking in French, one of four languages he already speaks fluently alongside Russian, Portuguese and Armenian.
"Mkhitaryan is Mkhitaryan, and Dortmund is Dortmund. This atmosphere, these fans - it is unique in the whole of Europe.
"I've joined a very good team and the club have taken very good care of me, which makes it very easy and is very important for a new player."