Borussia Dortmund coach Jurgen Klopp says Marco Reus has "earned a place in heaven"
Jurgen Klopp says Marco Reus has "earned a place in heaven" for the part he played in Borussia Dortmund's 6-2 victory.
Last Updated: 15/09/13 11:23am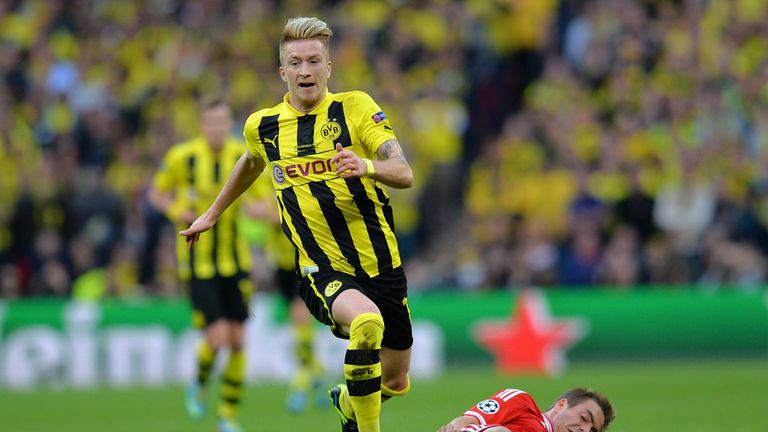 Reus scored one in the rout, but what impressed Klopp the most was his intelligence in leaving the ball for Robert Lewandowski to make it 4-2.
"I've told Marco that he has earned a place in heaven for that," Klopp told Sky television.
"I've never seen anything like it. Usually, when the ball comes like that, you give it all you've got to blast it in, yet he just let it through to Lewi. It's crazy."
Reus' intuition was not all that pleased Klopp as his side made it five wins out of five to move back to the top of the Bundesliga after being dislodged temporarily by Bayern Munich.
"Apart from the goals we conceded and the set-pieces, I was happy with everything," he said.
"We defended really well and our attacking play - it was fantastic; it was a joy to watch."
The win keeps Dortmund's spirits high for a trip to Naples in the Champions League on Wednesday, although Klopp says that game will not be anywhere near as easy as Saturday's.
"You can't compare the two competitions," he said.
"It's going to be a very tough block of wood that we're going to have to drill through, but we'll be ready."