Bundesliga: Borussia Dortmund boss Jurgen Klopp hails side after 5-0 win over Freiburg
Borussia Dortmund coach Jurgen Klopp said his side are a joy to watch in top gear after their win over Freiburg.
Last Updated: 29/09/13 12:37pm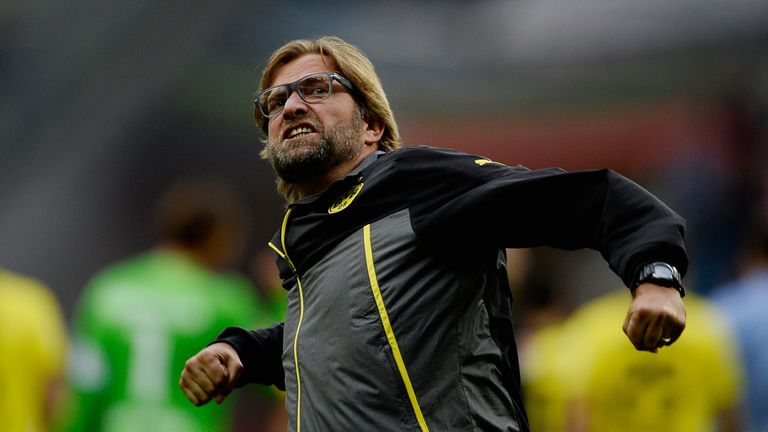 Marco Reus and Robert Lewandowski each struck twice in a 5-0 win over Freiburg which improved Dortmund's goal difference compared to Bayern Munich, who remain level with them at the top of the table on 19 points.
Klopp, who will be suspended from the touchline for Dortmund's Champions League clash with Marseille in midweek, is now looking forward to following his side from the stands of the Westfalenstadion if they can serve up such a treat again.
"When my team get going, then this job is such a pleasure," Klopp told Sky television. "The first half was truly exceptional.
"I'm absolutely delighted with our first 44 minutes. You just can't play a better pressing game than that."
Klopp's one-match UEFA suspension means he will be among the 71,000 fans watching the game from the stands on Tuesday night, but he is not concerned about his orders getting across to his team.
"I'm allowed to drive into the stadium with my team, but then I have to leave them," he said.
"It's going to be unusual, but Zeljko (Buvac) and I tend to work telepathically anyway so we're not going to need any other kind of contact."